---
It's been a couple of years since my last trip to Automation Fair, but in that short time Rockwell has released and announced dozens of new PAC and HMI products.
And having just arrived in Atlanta, GA for this year's show, I decided to compile the below "short list" of new hardware I'm hoping to learn more about this week: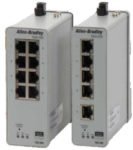 ---
Stratix 2500 Lightly Managed Switch
Is this a new "Rockwell made" switch that's also an affordable model supporting IGMP Snooping and Querying?

VersaView 5000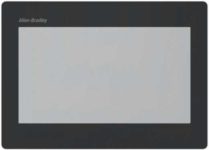 Previous VersaView models had high prices and low performance, so I'm curious to see if this new line will stand up to the competition, or (worse case) is just a more expensive version of someone else's product?
I'm also curious if the "performance" versions will have the horsepower to meet the recommended specs of Studio 5000, ViewSE, or FT Historian, something previous performance VersaViews didn't quite do.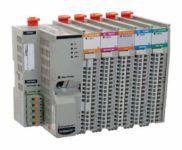 5069 Slim Adapter
This new adapter for the 5069 I/O looks a lot more OEM friendly, but I'm wondering what if anything is lost by migrating from the original larger model to this new slim version?

CompactLogix™ 5480 Controller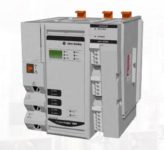 A new CompactLogix controller which also runs windows 10 is interesting, but does it have any wide reaching applications?
If the 5480 doesn't have the ability to run HMI software, or costs substantially more than a 5380 and PC bundle, then I don't see a whole lot of mainstream applications for this new product.
Studio 5000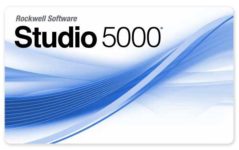 I know Studio 5000 is not hardware, however I've added it to the list because each new version comes with firmware that adds additional features to the hardware itself.
And with so many new versions released in the last two years, I find it difficult to try and keep up with what each version brings to the table.
Hopefully Rockwell will be able to shed some light on what's new and coming, including what's new in version 31 and under what circumstances users will want to migrate to it.
---
Well that's my short list, how about yours? Are there any new products you'd like to know about?
Let us know by clicking on the "post a comment or question" link at the bottom of this article.
Until next time, Peace ✌️ 
Shawn M Tierney
Technology Enthusiast & Content Creator
Have a question? Join my community of automation professionals and take part in the discussion! You'll also find my PLC, HMI, and SCADA courses at TheAutomationSchool.com.
Latest posts by Shawn Tierney
(see all)