In today's article I'll walk you through how to download Rockwell and Allen-Bradley software updates for purchased software.
The first step is to locate your Activation Certificate:
If you purchased the physical copy of the software, you'll find it in the red envelop in the software box. Digital customers will have an link to their Activation Certificate in their Order Confirmation email.
Now point your browser at www.AB.com, and once there click on the "Compatibility & Downloads" link:
Next, click on "Software Downloads by Serial Number":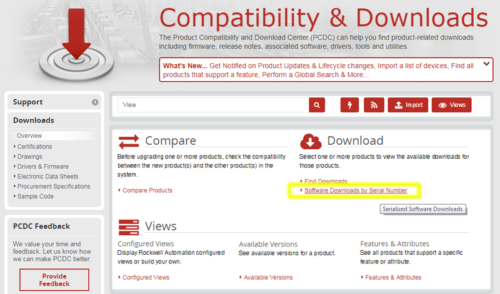 At this point you will be asked to log into Rockwell's website. If you don't have a Rockwell website login, click on "Sign up now" and sign-up for a free Rockwell website account:
Once you're signed in, the next page asks you to enter in your serial number and either your product key, company name, order no, company no, or BPID as shown below:
Enter in the Serial Number and Product Key from your Activation Certificate and then click on Next.
Now you should see the package in question listed along with a drop down list showing the versions available to you, as well as any additional downloads: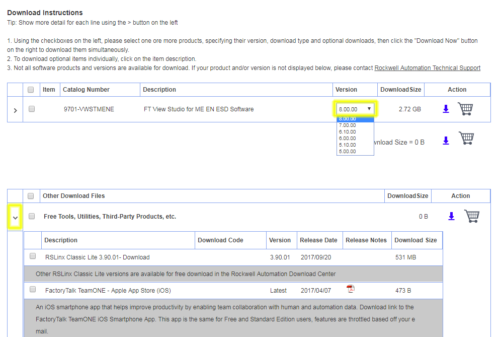 NOTE: If you don't have a support contract you will only see up to the last version you had support for, or the latest version available when you purchased the software.
Go ahead and select the version you wish to download and click on the blue download arrow, at which point you'll need to also accept the license agreement:
And then select "Direct Download:"
And finally select each of the blue links for your downloads: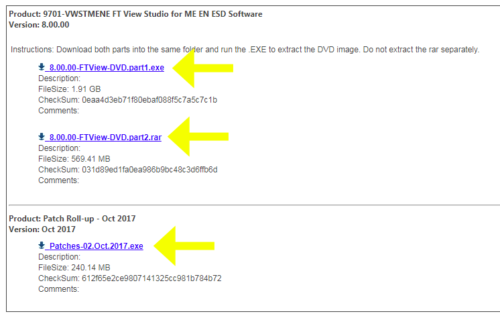 ---
If you'd like to watch a video demonstration of the above, check out Episode 18 of The Automation Minute Season 4 below:
---
I hope you've found the above information on how to download Rockwell Automation software updates helpful.
If you have any questions or would like to comment on the above article please feel free to click on the "post a comment or question" link below.
Sincerely,
Shawn Tierney
Automation Instructor and Blogger

If you enjoyed my article, you may like my courses at TheAutomationSchool.com
Eliminate Ads and get Free Downloads by becoming a Patron here
Have a news tip? Share it with us here
Shawn began sharing automation news and know-how online in 1996 when he launched his first BBS. Then in 1999 he moved to the internet launching ShawnMichael.com, which he later renamed ShawnMTierney.com. In 2013 he moved his automation efforts to a new website, TheAutomationBlog.com, which has since become the most popular independent industrial automation blog on the web.
Latest posts by Shawn Tierney (see all)
Click HERE to scroll down to view or leave comments