---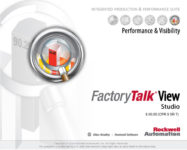 Rockwell Automation just released the latest version of its FactoryTalk View product.
Without any fanfare FactoryTalk View Site Edition Version 8 became available for download last week. This was a pleasant surprise to many of Rockwell's own employees and distributors who had expected the product to come out much later in the year.
But even better than an early release are the new features included in version 8.
While both View Machine Edition and View Site Edition were released simultaneously, today we'll focus on what's new with Site Edition as we covered Machine Edition on Friday.

---
---
What's new in FactoryTalk View Site Edition v8.0
Here's the new features in ViewSE 8.0 which I found the most interesting: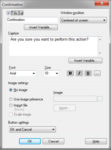 Additional Operating System Support
We finally get Windows 8, 8.1, and Server 2012 support. Of the three, I think Windows Server 2012 is the most essential as 2008 is beginning to show it's age.
Client Install Portal
A new optional component on the ViewSE server which allows remote client installation through a web portal.
Confirmation Popup Before Action
Now you can choose to enable a confirmation popup dialog before executing actions from buttons, numeric and string inputs, and objects with touch animation.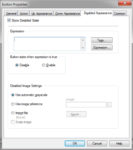 Button enable and disable
A feature sorely missing since, well forever. No more placing fake grayed out buttons under actual buttons which we previously disabled using visibility animation.
Log value before change
It's always been easy to log a value when it changes, but the software never captured what the value was prior to the change. Now the previous value is show and logged in the Diagnostics List.
---
Well, those are the new features in ViewSE v8.0 that caught my eye . For the complete list, check out the release notes that comes with the software.
And if you have any thoughts you'd like to share on ViewSE 8.0, please let us know by submitting the "post a comment or question" link below.
Until next time, Peace ✌️ 
Shawn M Tierney
Technology Enthusiast & Content Creator
Have a question? Join my community of automation professionals and take part in the discussion! You'll also find my PLC, HMI, and SCADA courses at TheAutomationSchool.com.