Daily Industrial Automation News and Tips:
Today we're covering news about Stepper Drives, Digital Nameplates, Robot Trends, Ransomware, ViewSE, CIP Safety & Security and more in our Automation This Morning blog for Tuesday, February 21, 2023.
First up in our new products section is the announcement here of the P8000 Stepper Drive from Kollmorgen,

We also have an announcement on the ISA's website here about Fuzzy Logic's release of their Fuzzy Studio robot programming software.

First up in our new article section is an article here from Ignition about three tools that can help with rapid HMI & SCADA development.

Next we have an in-depth article here from STAHL about the emerging standard for Digital Nameplates.

Over on the ISA website we have a couple of new articles. The first here covers the Top Five Robot Trends for 2023, and the second here covers Communication Safety Challenges for Mobile Robots.

And today on the WWT website we have a new article here which covers Cyber Resilience to defend against some of the newest forms of attacks.

In our product spotlight today is The Automation School's View Site Edition online course, ViewSE Basics. Designed for those with existing PLC experience who'd like to get up to speed on FactoryTalk View Studio for Site Edition applications, it comes with lifetime access and support.

In our coming content release, at 3:30pm ET here we will be releasing a new Automation Tech Tip on how to get the TIA Portal Free Trial.

In upcoming events we came across a new event here from Horner Automation scheduled for 2pm ET today that will cover installing their all-in-one PLC/HMI outdoors in conjunction with a Stahlin Solar Shield.

We also came across to upcoming events here and here from the ODVA scheduled for March 6th. The first will cover CIP Safety while the second covers CIP Security.

In our Q & A section today we share our thoughts on why a reader's CompactLogix continues to return to a previous IP Address each time power is cycled (see the morning show video below for today's segment.)

In our "pub crawl" we came across three new Emerson Manuals, including a new manual on their Sola HD UPS's here and here, and a new Quick Start Guide here for their Rosemount 2240s.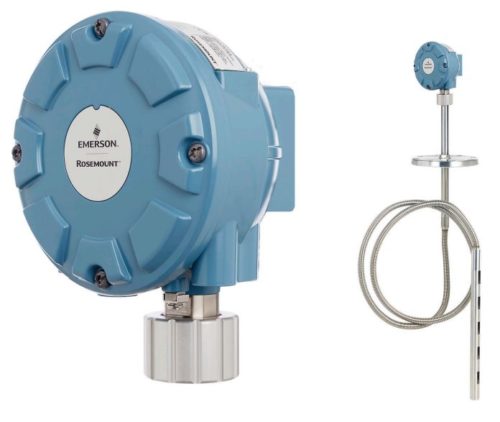 And that wraps up today's edition of Automation This Morning! If you'd like to watch or listen to the companion edition of the Automation Morning Show, you can do so using one of the links at the bottom of this post (the audio and video editions are typically released an hour after this article is published.)
If you think we missed something, or just want to share a news tip, please do so using this link.
Vendors who'd like to sponsor our show can learn about the options we offer, as well as contact us directly, using this link.
---
Watch the show:
---
Podcast (morningshow): Play in new window | Download
---
Automation This Morning and the Automation Morning Show Notes:
Thanks to everyone who read, watched, or listened today!
If you'd like to join our community and support our work, you can do so for the price of a cup of coffee each month at Automation.Locals.com.
Huge thanks to all our supporters there!
---
Vendors: Would you like your product featured in our product spotlight? If you would, contact us directly at: https://theautomationblog.com/contact
Until next time, Peace ✌️ 
Shawn M Tierney
Technology Enthusiast & Content Creator
Have a question? Join my community of automation professionals and take part in the discussion! You'll also find my PLC, HMI, and SCADA courses at TheAutomationSchool.com.