I recently had a chance to sit down and check out some of the Siemens presentations from their Manufacturing In America 2020 virtual event.
In today's article I'll highlight the slides that caught my attention from the presentation titled, "FA1: The Latest Advancements in SIMATIC PLC, IO, and Motion"
(Note: To see a complete list of products featured in the above mentioned presentation, visit the Siemens Manufacturing In America website.)
---
First are the innovations that came to the S7-1500 with CPU FW 2.8.
This includes a new feature that allows the CPU to send secure emails with file attachments, allowing sensitive data to be protected via encryption.
It also includes support for overlapping IP routing with forwarding, as well Device overlapping project traces.
The OPC UA Server feature was also upgraded with extended diagnostics functions, online diagnostic and connection views, and more relevant restart criteria.
And a new OPC UA Client feature was added to facilitate method calls, reading and writing of data, as well as controller to controller communications.
---
Next is a slide covering redundant and high availability PLCs, the S7-1500R and 1500H.
While we covered these products previousky, this is the first slide I've seen comparing the two offerings.
On the Redundant side, when using the S7-1500R CPUs the synchronization occurs on the same PROFINET Ring which the system I/O (ET 200SP and/or ET 200MP) resides on, and this system has a typical switchover time of between 200 to 500 ms.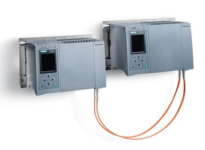 On the High Availability side, the slide show when using the S7-1500H CPU, the two CPUs are connected together via their Sync Modules and the system's I/O (ET 200SP and/or ET 200MP) resides on a PROFINET Ring (MRP.) This configuration results in a much faster switchover time of less than 100ms.
What's new with both systems with FW 2.8 is support of additional blocks, including:
Program_Alarm (generates a program alarm with associated values)
Get_AlarmState (outputs an alarm state)
Gen_UsrMsg (generates user diagnostic messages)
Get_Alarm (reads pending alarm)
Ack_Alarms (acknowledge alarms)
PID_Compact (universal PID controller with integrated optimization)
PID_3Step (PID controller with integrated optimization for valves)
PID_Temp (PID controller for temperature)
GETIO / GETIO_PART (reads process image)
SETIO / SETIO_PART (transfers process image)
GetStationInfo (reads information of an IO device)
DeviceStates (reads module state information in an IO system)
GEN_DIAG (generates diagnostics information)
In addition, Profitnet S1-Devices like the ET 200pro DQ and ET 200pro DQ HF are also now supported.
---
Another slide that caught my attention was the one covering a mechanical design change to the SIMATIC S7-1500 Advanced Controllers.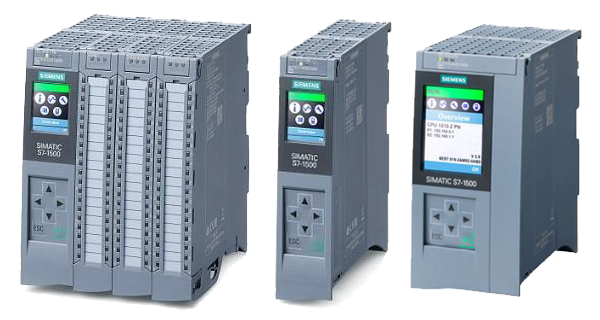 The display on these CPUs has been integrated into the base CPU itself, instead of on the flip up panel as it was previously.
But while the display's location has moved, it's not only still removable, but also uses the same spare part as the previous design.
The PROFINET plugs have also shifted 90 degrees, and the Run/Stop switch has been replaced with Run/Stop buttons.
---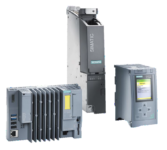 The SIMATIC S7 1500 T CPU also has seen several added features in FW 2.8.
Highlights include the Kinematic function, which supported up to 4 interpolating axes, now also includes Conveyor tracking.
Additionally, the ability to synchronize between axes on different CPUs has been added, along with coordination of traces in different CPUs.
---
As far as the S7-1200 Basic Controllers, firmware 4.4 brings the same Secure Email with file attachment enhancement that 2.8 brought to the Advanced Controllers.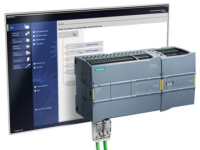 It also brings
OPC UA Server capabilities to the
S7-1200 for the first time, however in this first release there's not yet support for Structured Data Types, Alarms/Conditions, or Methods.
Two new 16 point Digital Output modules were also released, bringing Sinking Outputs to the line (6ES7222-1BH32-1XB0 and 6ES7223-1BL32-1XB0)
Additionally, Push-In terminal blocks can now be purchased separately for those who prefer them over the Screw type that come pre-installed.
---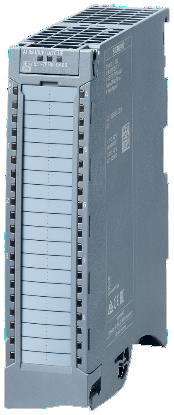 There were also details of several new SIMATIC S7-1500 and ET 200MP I/O products.
First up are new 64 channel digital modules, and 16 channel analog modules coming this fall, including:
DI 64 x24VDC BA (p-/m-reading)
DQ 64x24VDC / 0.3A BA
DQ 64x24VDC / 0.3A SNK BA (m-switching)
DI 32x24VDC / DQ 32x24VDC / 0.3A SNK BA
AI 16xU BA
AI 16xI BA
Users should note that these new high destiny modules do require the use of external terminal blocks and the interconnecting cables as well.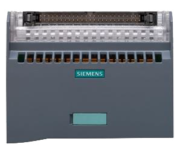 New ET 200MP modules include the AI 8xU/I/R/RTD BA, which is a cost effective 8 channel analog input module for measuring current, voltage, resistance, and temperature.
There's also a new CM 8xIO-LINK 8 Port IO Link Master (V1.1) which supports up to 32 Byte In-/Output data per port.

In addition to new I/O, there is also a new ET 200MP active backplane bus available which supports "hot swapping" of modules.
This allows users to "hot swap" modules even when the CPU is in the RUN mode.

But probably the most interesting new I/O products are the MultiFieldbus Interfaces for the ET 200MP, ET 200SP, and ET 200eco.
These new interfaces include support for PROFINET, EtherNET/IP and Modbus TCP. All three protocols can be used individually or simultaneously.
---
Well, those our my highlights from this year's Manufacturing In America's presentation titled, "Factory Automation – The Latest Advancements in SIMATIC PLC, IO, and Motion."
If you'd like to see the entire presentation, head over to the Manufacturing In America website and search for "The Latest Advancements in SIMATIC PLC, IO, and Motion."
And if you think I left something out, or would like to share your own thoughts and comments, I invite you to do so by clicking on the "comment" link below my signature.
Until next time, Peace ✌️ 
Shawn M Tierney
Technology Enthusiast & Content Creator
Have a question? Join my community of automation professionals and take part in the discussion! You'll also find my PLC, HMI, and SCADA courses at TheAutomationSchool.com.