To setup the S7-1500 PLCs used in my new online course,  there was a lot of information I needed in order to install, wire, and test the CPUs and Modules.
After spending hours sifting through the thousands of manuals available on the Siemens support website, I narrowed down the list of manuals that were vital to this task, and today I'll share those manuals with you along with highlights of each.
Note: For my article on the manuals I found vital for the S7 PLC line in general, click here. And for my article on the top S7-1200 manuals, click here.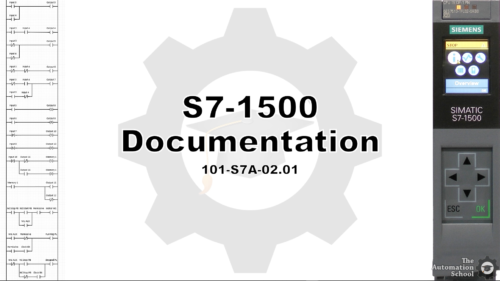 The first I want to recommend is the "S7-1500 In A Nutshell" document which starts off with a nice CPU comparison table: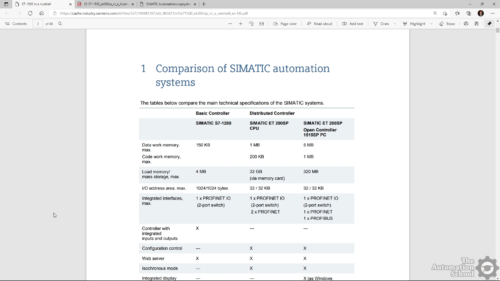 The manual then moves on to product selection covering the different components you'll need to build the system: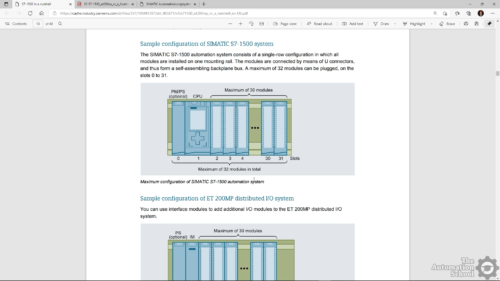 It then moves on to system details as well as details of installing the system and required spacing. 
Next on page 21 we find a table explaining the difference between High Speed vs High Feature vs Standard and Basic Signal Modules: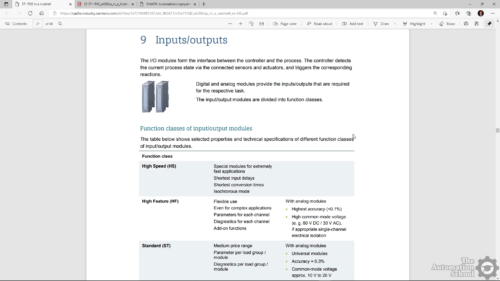 And following that is a lot more information that new users should find extremely helpful.
The next manual I want to recommend is actually a collection of manuals, the S7-1500 Manual Collection. It contains virtually everything you'll need to commission an S7-1500 system: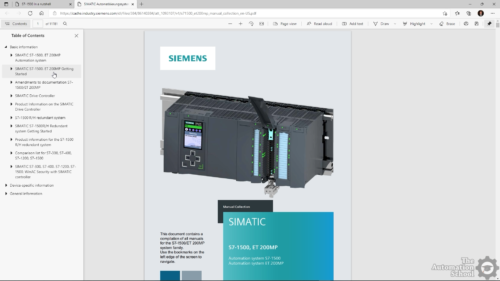 I referred to this book often while learning how to reset my CPUs to factory default as well as to wire up the Power Supply, CPU, and Signal Modules.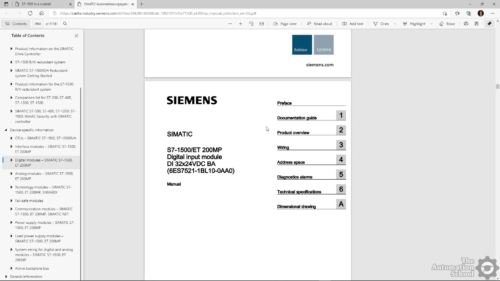 It even contained details on the Analog Signal Modules which I needed to set them up and test them for those lessons in my new S7 PLC Online Course.
To download the latest copy of either manual, head over to Support.Industry.Siemens.com and search on either "S7-1500 In A Nutshell"," or "S7-1500 Manual Collection:"
Note: To see the Siemens support site (pictured below) in action, check out our Tech Tip video via this link.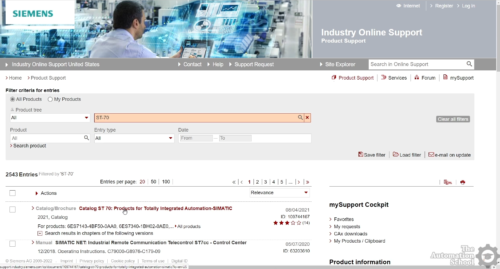 In summary, if you need to setup and program a Siemens S7-1500 PLCs, the manuals I list in this blog should greatly help you focus in on a few documents that you should find immediately helpful.
Top S7-1500 Manuals (as of 03/15/22):
– S7-1500 In A Nutshell
– S7-1500 Manual Collection
That said, if you'd like in depth training on S7 PLCs, including a detailed tour of the hardware, how to select all the components you'll need for a complete system, as well as how to write, download, and test programs based on the most common real world applications, check out my Siemens S7 Course, currently on sale at TheAutomationSchool.com: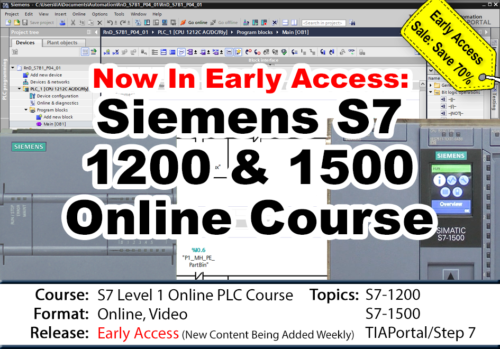 And for those who prefer to learn by reading, below I'll link to the two best books I've found on the subject.
The first is a great new Getting Started Book which takes you from new user introduction to getting you to a point when you can write several programs. And the second is what I would consider the ultimate reference manual for this PLC:
Note that I've personally used both of the above books extensively to prepare for my course, and both are also officially endorsed by Siemens.
---
Watch the video edition:
---
Until next time, Peace ✌️ 
Shawn M Tierney
Technology Enthusiast & Content Creator
Have a question? Join my community of automation professionals and take part in the discussion! You'll also find my PLC, HMI, and SCADA courses at TheAutomationSchool.com.
If you found this content helpful, consider buying me a coffee here.