---
What's new?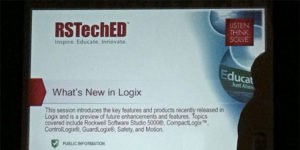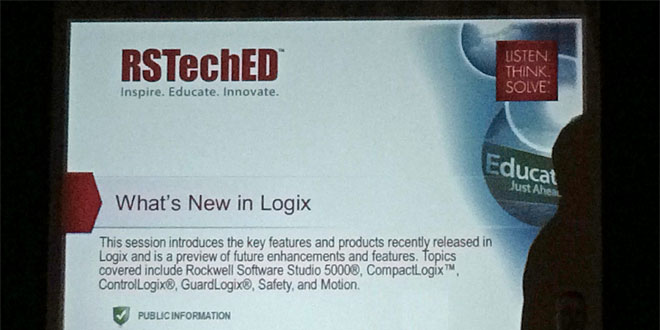 One of my all time favorite sessions at RSTechED are the "What's New" series.
This year's RSTechED was a little light on these sessions, but they did still have "What's new with Logix," and I'll share my highlights in today's blog.
Note: Earlier this week I covered Studio 5000 Logix Designer versions 22, 23, and 24 HERE and HERE, so even though that was also covered in this session I won't repeat that information here.

---
What's new with Logix Hardware?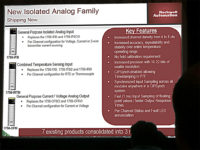 Starting off the session was a sort of a recap of some of Rockwell's recently released products.
First up was the new 1756 Isolated Analog family of I/O modules. Upgraded from 6 to 8 points, and with increased accuracy and higher resolution (19-22bit,) these CIP Sync enabled, 1ms fast analog modules should quickly replace their older 6pt cousins.
Also announced are new IFM's for the above modules that will be available in just a few weeks, along with HART versions of the IF8 and OF8 modules that should be available by the end of the year.
The one other hardware announcement that got my attention was the revealing up an updated 1756 Chassis with improved card guides (thank you!) It also sports better ventilation for use in wider temperature ranges, as well as to support future high performance (and hotter…?) modules.

---
What's new with Communications?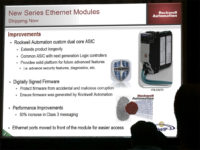 This section started off reviewing the new Rockwell "custom" dual core ASIC being used in it's new Ethernet modules, like the 1756-ENTR.
Designed with security and longevity in mind, Rockwell's pretty proud of their new creation boasting up to a 50% increase in Class 3 messaging, and digitally signed firmware.
They also mentioned a new NAT device with DLR support, as well as a new Ethernet/IP to DeviceNet linking device with DLR support as well.

---
What's new in IP6x product support?
To sum it up: GuardLogix, ControlLogix, Safety I/O, and Stratix switches.
If you're someone who would like everything mounted to the machine, then Rockwell now has a complete solution for you.

---
What's Old? Life Cycle Update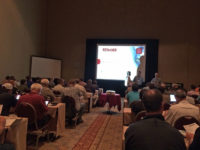 For me, the big news here is the silver series announcement of many single core Compact and ControlLogix processors.
The ControlNet L32/35 models go first in mid 2015, followed by the L31 and 1769-ADN late 2015. Then the L23 is Mid 2016, while the entire line of L6x and L6xS processors being discontinued late 2016.
And finally, the end of an era is coming with version 23 of Studio 5000 Logix Designer. It ushers in the last version of Rockwell's soft control product, SoftLogix 5800.

---
What do you Think?
So, what do you think? Anything here that you're looking forward to trying? Anything missing you really wish was here? Let us know you thoughts and opinions by filling out the "post a comment or question" link below.
Until next time, Peace ✌️ 
Shawn M Tierney
Technology Enthusiast & Content Creator
Have a question? Join my community of automation professionals and take part in the discussion! You'll also find my PLC, HMI, and SCADA courses at TheAutomationSchool.com.
If you found this content helpful, consider buying me a coffee here.
Latest posts by Shawn Tierney
(see all)