---
Most major automation vendors have a Programmable Automation Controller (PAC) line, and today I'll attempt to add some clarity as to what a PAC is, and how it differs from the classic PLC.
What is a "Programmable Automation Controller?"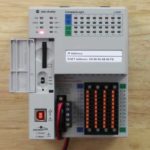 Most people you meet in the automation industry are very comfortable describing what a Programmable Logic Control, or PLC, is.
However, many have difficulty distinguishing between the capabilities of a Programmable Logic Control, and the newer Programmable Automation Controller.
In fact, I've often been guilty myself of referring to PACs generically as PLCs just to avoid confusing a client, and even worse having to interrupt a presentation to attempt to describe the somewhat intangible difference between the two.
A Gradual Evolution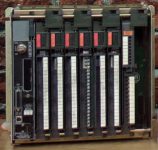 Much of the confusion behind the difference between the capabilities of PLCs versus PACs is a direct result of the evolution from PLC to PAC being a gradual one.
For example, the attributes you'd most often find vendors using to describe their PACs today, like the ability to control large quantities of distributed I/O, or being capable of controlling process and batching systems, have previously been achieved with higher end PLCs like the Allen-Bradley PLC-5.
That said, there are certain features that most current generation PACs have which many legacy PLCs do not.
These include built-in support for most (if not all) IEC-61131-3 languages,  as well as enhanced instruction sets to address motion, batch, and process control applications.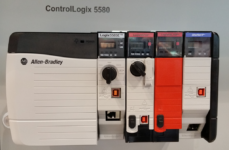 In contrast, most first generation PLCs produced in the early 1970s programmed exclusively in Ladder Logic, with limited instruction sets designed primarily to address discrete applications.
Most PACs also support a user generated tag database, as opposed to legacy PLCs which had rigidly named data and register files.
My PAC Definition
In conclusion, I believe the best way to describe a Programmable Automation Controller would be to first acknowledge that like a Programmable Logic Controller, it has the capability of automating discrete processes through the use of Ladder Logic.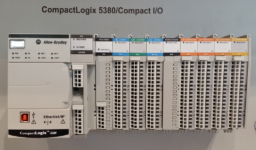 That said, most PACs also include much more extensive support of the IEC 61131 standard, including being based on a muti-tasking architecture supporting multiple programming language, as well as a user definable tag database with wide ranging data type support.
And most PACs also include extensive instruction sets to accommodate controlling a wide range of automation applications including discrete, motion, batch, and process.
Well, that's my thoughts on what a PAC is.
If you think I left anything out, or have a different take, please feel free to leave you comments below uisng the "post a comment or question" form.
And if you'd like to learn more about PACs, check out my free PAC Getting Started course at TheAutomationSchool.com
Until next time, Peace ✌️ 
Shawn M Tierney
Technology Enthusiast & Content Creator
Have a question? Join my community of automation professionals and take part in the discussion! You'll also find my PLC, HMI, and SCADA courses at TheAutomationSchool.com.
If you found this content helpful, consider buying me a coffee here.
Latest posts by Shawn Tierney
(see all)
December 7 News: ABB, Sparkplug, Cybersecurity, Robots, Cobots, Omlox, Ethernet/IP & more (N151)

- December 7, 2023

Auvesy-MDT Octoplant: Automated Backups, Disaster Recovery, and More (P182)

- December 6, 2023