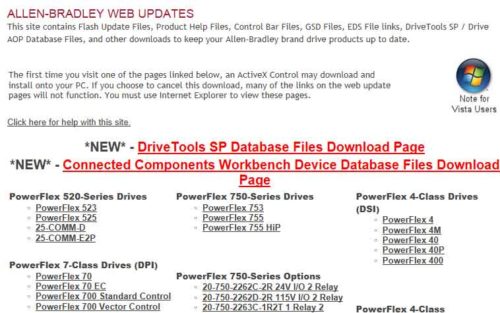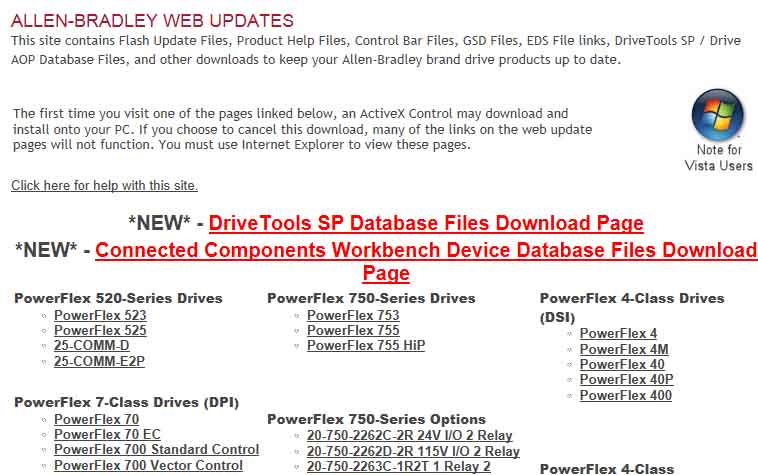 My colleague and I recently had the pleasure of meeting with two of our local Rockwell "Variable Frequency Drive" (VFD) experts. We met so they could show us how to integrate the PowerFlex 750 family of drives into a ControlLogix system.
During this meeting it became apparent if you're using Allen-Bradley drives there's one website you need to know, and I'll share that with you in today's blog.
The one A-B VFD website you need to know:
On this site you'll find flash update files, product helps files, GSD and EDS files, DriveTools, AOPs and much more.
Basically, it's one stop shopping for A-B VFD files.
Why you may need it: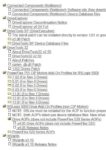 If you're going to use Rockwell's "premier integration" between it's PowerFlex Drives and ControlLogix, you're going to need the following updates:
Latest Drive Firmware: Especially for the PowerFlex 750 series, you want the latest version of the drive firmware.
Latest Drive Communicatoin Card Firmware: If you're going to update your Drive's firmware, it makes sense to update your communications module at the same time.
Latest RSLogix 5000 Drive Specific Add-on Profile: The AOP is the definition you choose when your add your VFD to the I/O tree. And for everything to work, you'll want the install the latest version.
Latest Drive Database Files: In addition to the updated AOP, you'll also want the latest "Drives Database" files installed to enable all the features of the AOP.
All these files (and much more) can be found at the one A-B Drives website you need to know: http://www.ab.com/support/abdrives/webupdate/
I hope the above information about Rockwell drives update website was helpful.
If you have any comments or questions, please feel free to leave them below using the "post a comment or question" link below.
Sincerely,
Shawn Tierney
Automation Instructor and Blogger

If you enjoyed my article, you may like my courses at TheAutomationSchool.com
Eliminate Ads and get Free Downloads by becoming a Patron here
Have a news tip? Share it with us here
Shawn began sharing automation news and know-how online in 1996 when he launched his first BBS. Then in 1999 he moved to the internet launching ShawnMichael.com, which he later renamed ShawnMTierney.com. In 2013 he moved his automation efforts to a new website, TheAutomationBlog.com, which has since become the most popular independent industrial automation blog on the web.
Latest posts by Shawn Tierney (see all)
Click HERE to scroll down to view or leave comments