---
Welcome to the fourth and last article in our "Best of 2014" series. Today we'll list the seven most popular blogs that didn't fit into any of the previous categories.
As we mentioned earlier in the week, older blogs have a distinct advantage as they've been around longer than newer ones. With that in mind, it doesn't surprise me to see a couple of our "Best of 2013 Misc blogs" return again on this years list.
So without further adieu, here are The Automation Blog's most popular miscellaneous articles of 2014!
---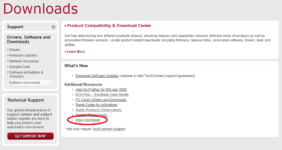 Rockwell Automation has a reputation of charging for their PLC programming software, and that's true for most of the packages that program their Programmable Controllers. However, RA does make several software packages available free of charge, and I'll detail those over the next two days… [Read More]
---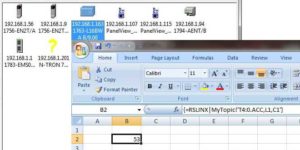 If you would like to display data from your Allen-Bradley PLC or PAC in Microsoft Excel, and have a licensed copy RSLinx Classic (aka RSLinx,) it can be accomplished using a few simple steps we'll cover in this article… [Read More]
---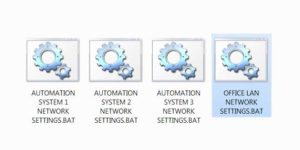 I want to share a little trick I learned from Darrell Clark while visiting his site last week. Most of us in the industrial automation world connect to our company (or home) network using DHCP. But we also need to connect to our automation device networks via static IP address, resulting in many trips to the control panel to change our IP address settings… [Read More]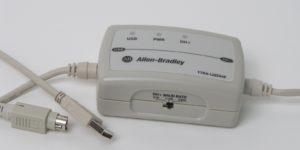 For decades we've relied on our laptop's trusty serial port or PCMCIA slot to communicate with legacy A-B devices. But when our old laptop dies, or our new one arrives, its very likely it with have neither a serial port or PCMCIA slot. This is when most of us begin thinking about moving to USB… [Read More]
---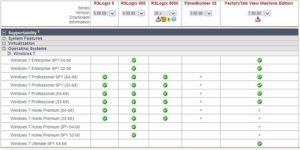 Almost daily I'm asked about Rockwell Software (RS) and Allen-Bradley (A-B) software support for Windows 7. While I haven't memorized the list, the good news is Rockwell has put together an easy to use compatibility website which makes finding operating system support for it's software a breeze… [Read More]
---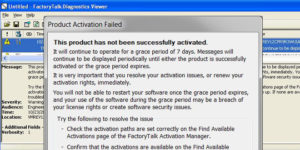 When FactoryTalk Activation (FTA) was first released, many clients expressed reservations about moving to it. For some it was the fact that the older "Floppy Master Disk" activation would allow the use of the original "Master Disk" as a back-up activation in case the movable activation file was lost or corrupted… [Read More]
---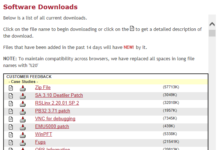 In yesterday's article we discussed getting free software for Allen-Bradley and Rockwell Automation from the RA Downloads page, the MicroLogix downloads page, the Drives Explorer page, and from the Knowledgebase. Today we'll look at another less obvious webpage, the Rockwell Software Downloads Page… [Read More]
---
I hope you've found this "Best of 2014" article helpful. If you have your own favorite blog post, or have a question about one of the above articles, please let us know by using the "post a comment or question" link below.
Here's to a very happy and productive 2015!
Until next time, Peace ✌️ 
Shawn M Tierney
Technology Enthusiast & Content Creator
Have a question? Join my community of automation professionals and take part in the discussion! You'll also find my PLC, HMI, and SCADA courses at TheAutomationSchool.com.
Latest posts by Shawn Tierney
(see all)