Are you an experienced controls engineer working in manufacturing or integration with an in depth knowledge of Allen-Bradley and have recently been introduced to Siemens?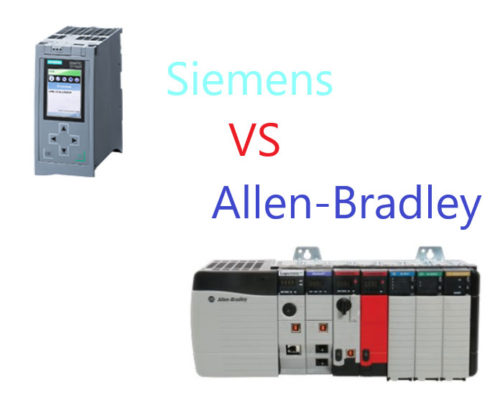 For eleven years I've predominately with Allen-Bradley Programmable Controllers, which is not very surprising as they are the most common brand used in North America.
But recently I started working with a manufacturing company who's equipment is all Siemens, and for the past year I've been exclusively working with the Siemens line.
So in today's article I want to share with you a comparison of these two product lines, including both the programmable controller hardware, as well as programming software.
 Controllers:
Let's start by looking at the Controllers or CPUs of each manufacturer.
From an Allen-Bradley programmer's perspective, at first glance a Siemens S7-1200 might look like a MicroLogix, with its small form factor and on-board I/O.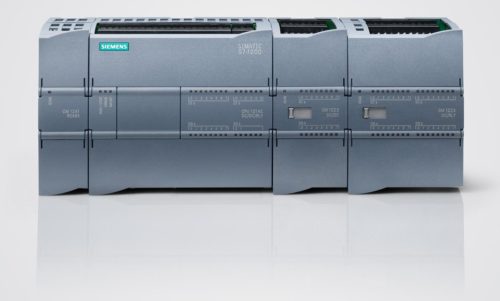 But the S7-1200 is actually more comparable to the CompactLogix in terms of processing power and memory.
That said, the S7-1200 is more limited in add-on modules. It supports a max of 1 signal expansion board (aka plug-in), 8 signal modules, and 3 communications modules, while the latest CompactLogix line, the 5380 series, can support up to 31 I/O modules (with the largest Controllers – Ed.)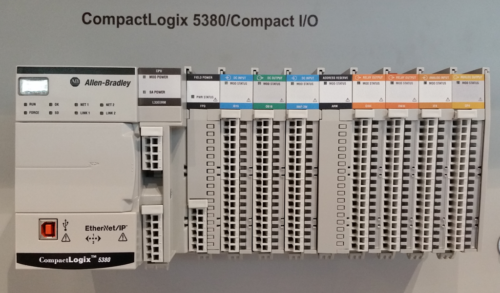 On the larger scale Siemens offers the S7-1500, which is comparable to the ControlLogix family of controllers.
The main difference between these two is the S7-1500 does not require a backplane, as it is a din rail mount system.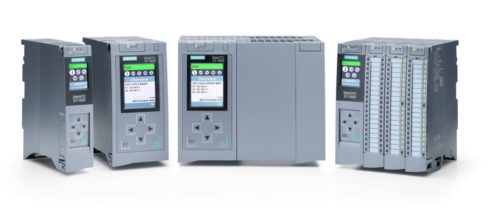 The S7-1500 also comes standard with two PROFINET ports, which allows the user to separate networks and makes connecting to other devices simpler.
The S7-1500 also comes with a small graphical display which allows for troubleshooting right from the front of the PLC.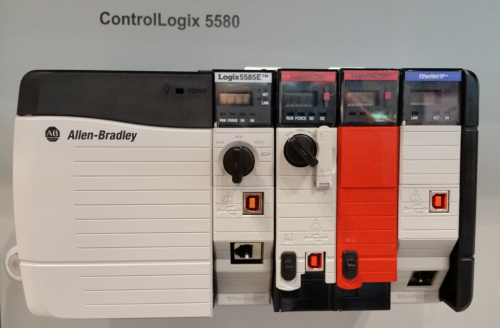 One area that I feel Siemens has Allen-Bradley beat in is the remote I/O field.
Siemens offers the ET200 line of remote I/O which can be used as remote I/O or a standalone PLC system as the ET200 can be purchased with a CPU and can be programmed just like the S7-1500; a failsafe CPU can also be purchased.
I use this option quite a bit in smaller machine applications as it is cost-effective.
Software
Now let's take a look at the Siemens TIA Portal software; v16 of TIA Portal was just recently launched.
The first thing Siemens has going for it is the HMI and PLC can be programmed from the same software package; yes, I know Connected Components Workbench allows for the same but it is not even close to TIA Portal. (TIA Portal comes with WinCC Basic to program Siemens Basic Panels, and can be upgraded to support higher end HMIs. Rockwell's Studio 5000 Logix Designer comes with View Designer for the PanelView 5000 HMIs – Ed.)
TIA Portal software allows the user to connect to PLC where the IP address is unknown, allowing you to connect to the PLC through the accessible devices option simplifying configuring of a new PLC, and eliminating the need to use a utility like BOOTP.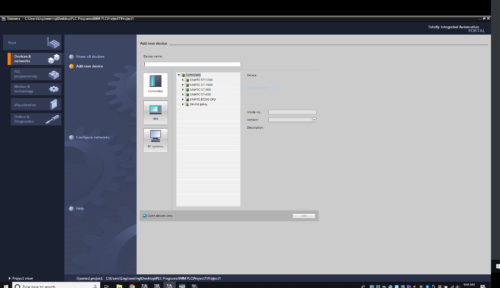 Siemens also does not require other software such as RSLinx and FactoryTalk View Studio in order to program and setup the PLC and HMI.
One issue I do have with this is if I make an HMI change, someone cannot come behind and upload the HMI changes I made. I would instead have to give them a copy of my PLC program.
Programming Environment
Now to everyone's favorite topic: What is the difference between Siemens and Allen-Bradley in the programming environment?
Short answer: a lot, but to cover that in detail would be another article. Here we will look at a few of the most noticeable differences.
One of the positives for Siemens is that it allows the user to add an "Unspecified CPU," and then add the I/O modules to it.
This allows the programmer to start writing code right away even before the exact CPU has been chosen.
In the project tree of an TIA Portal project we see several folders and icons, and most of these serve the same purpose as the project tree functions in RSLogix 5000.
Devices and networks can be compared to RSLinx, but in my opinion better.
This shows the devices that are connected to your PLC network; HMIs, robot, torque boxes, etc.
Program blocks is where you can add Functions, Function Blocks, and Data Blocks, or in Allen-Bradley terms, Routines.
PLC Tags is comparable to Controller Tags in RSLogix/Studio 5000, and is where your I/O will be located with and other tags you might want to add.
PLC Data Types is (as you probably guessed) for User Defined Data Types.
Conclusion
Siemens has come a long way since the days of STEP 7 Classic and it shows.
While in North America Allen-Bradley is the more popular PLC brand, Siemens is starting to make some headway.
Allen-Bradley PLCs allow the user to expand the system more, but this comes at a higher price point compared to Siemens.
And Siemens all-in-one programming software cuts down on software packages and licensing costs; you still have to buy a license for Siemens programming software.
I also feel Siemens makes it easier to setup new devices, and I really like not having to use RSLinx or BOOTP.
However, coming from 11 years of AB programming, I still feel it's easier to program A-B from scratch vs. Siemens from scratch.
Written by Chris Wright
Process/Controls Engineer and Freelance Writer


Have a question? Join our community of pros to take part in the discussion! You'll also find all of our automation courses at TheAutomationSchool.com.
Sponsor and Advertise: Get your product or service in front of our 75K followers while also supporting independent automation journalism by sponsoring or advertising with us! Learn more in our Media Guide here, or contact us using this form.