It's Friday and in this TGIF edition of "The Automation Blog" we're going to share a simple tip on how to find budgetary prices and AutoCAD drawing for Rockwell Allen-Bradley products.
The Rockwell Automation and Allen-Bradley (A-B) Online Product Catalog is a simple website dedicated to providing an easy way to lookup prices on A-B products, as well as linking to product DWG and DXF drawings.
1) To get there, you start at www.ab.com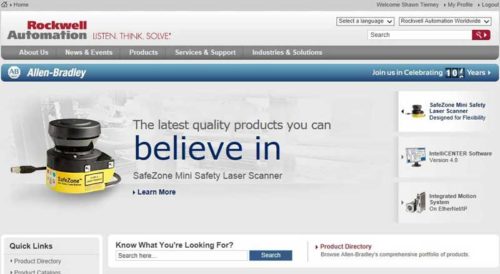 2) Then on the left hand side, under quick links,  you select "Product Configuration and Selection"
Update: Rockwell changed their website removing the below link. Now to get to the screen shown in step (3) you need to select "Product Resources" from the "Quick Links" menu, and then select "Product Selection Tools" from the menu on the left.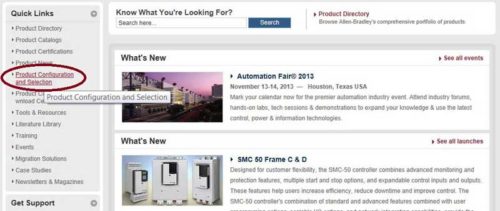 3) On the next page you click on the "Launch" link in the "Product Selection and Configuration Directory" section:
Update: Rockwell moved the "Product Selection and Configuration Directory" to the bottom of this page.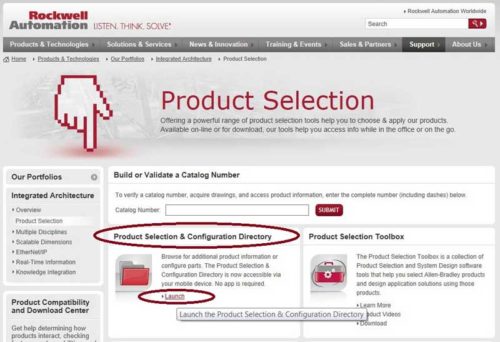 4) This will bring you to the "Rockwell Automation and Allen-Bradley (A-B) Online Product Catalog."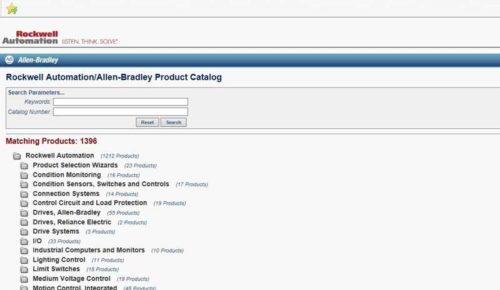 5) There are a couple different ways to navigate this page, but I'll typically type in a part number and press "search"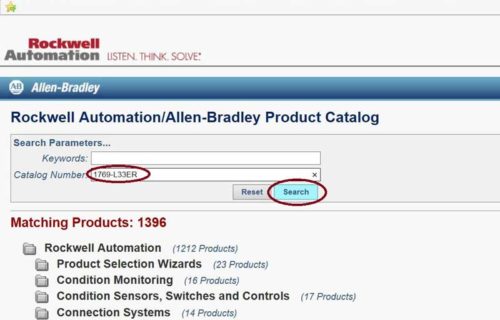 6) When you bring up a part number (or your search results in an exact match) you'll see the price of the product under US Price (US$.) Under "Supplementary Documents" you'll see links for quick access to product drawings and other information available for that product.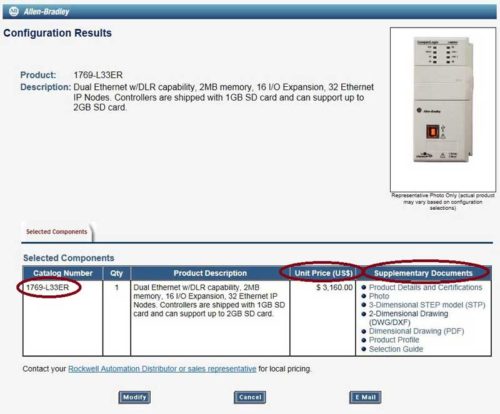 I hope this tip on how to quickly get Rockwell Allen-Bradley prices and product drawings is helpful. If you have any comments or questions please don't hesitate to leave them by filling in the "post a comment or question" link below.
Sincerely,
Shawn Tierney
Automation Instructor and Blogger

If you enjoyed my article, you may like my courses at TheAutomationSchool.com
Eliminate Ads and get Free Downloads by becoming a Patron here
Have a news tip? Share it with us here
Shawn began sharing automation news and know-how online in 1996 when he launched his first BBS. Then in 1999 he moved to the internet launching ShawnMichael.com, which he later renamed ShawnMTierney.com. In 2013 he moved his automation efforts to a new website, TheAutomationBlog.com, which has since become the most popular independent industrial automation blog on the web.
Latest posts by Shawn Tierney (see all)
Click HERE to scroll down to view or leave comments