Deciding how to communicate across multiple systems and vendors can be a research project itself. The protocols on both sides of the equation must be evaluated and even the data structures and data types must be taken into consideration.
In some instances, vendors do not have direct options to communicate with other vendors entirely and a third-party bridge device must be used for the communications gap.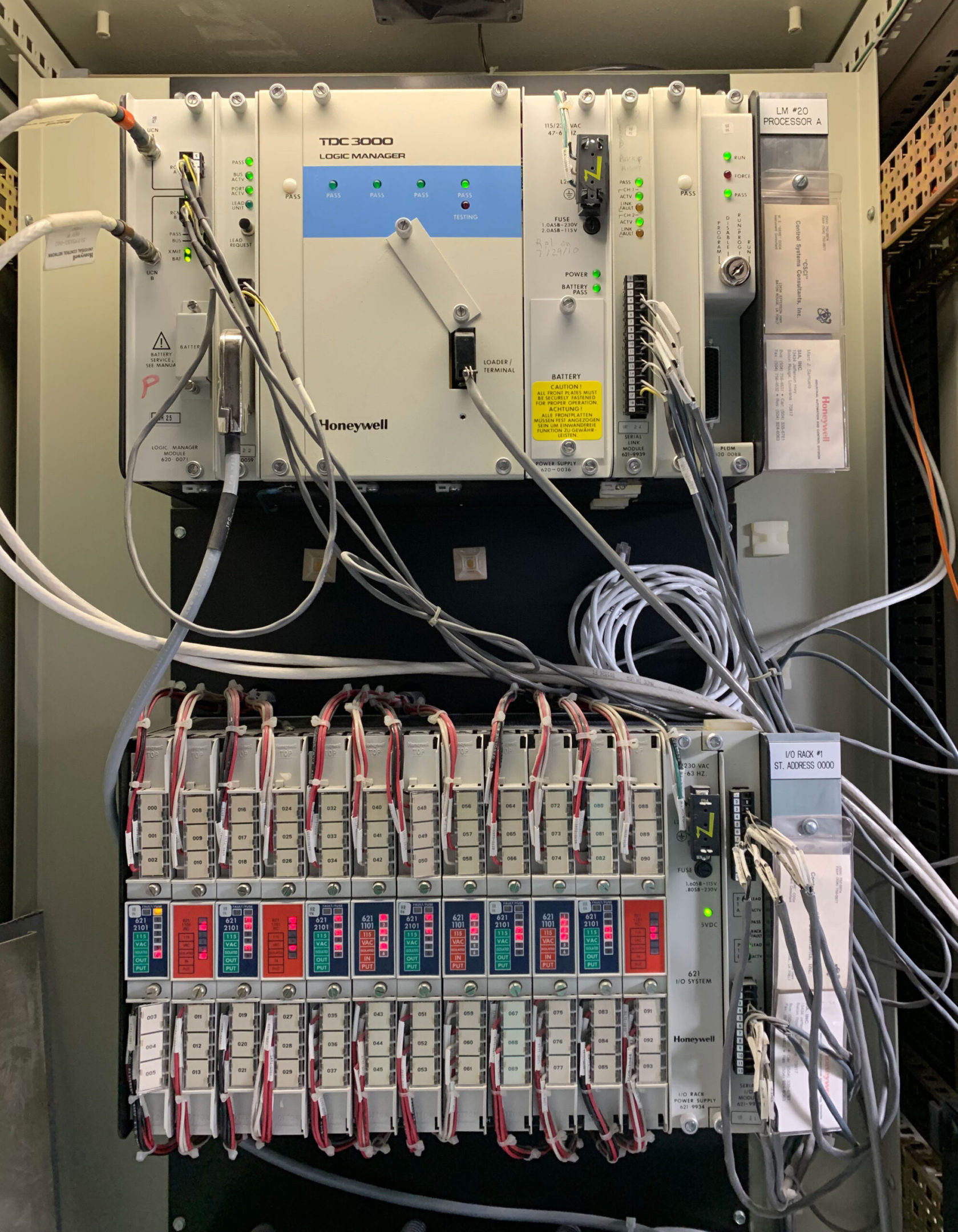 Image by: Brandon Cooper
Prosoft is a company that specializes in these types of communication bridge devices. They make many modules that fit into a ControlLogix backplane that will communicate with other systems such as Profibus Scanners for systems like Siemen's I/O.
They also have a PMIO scanner that will communicate with Honeywell PMIO, and make several Modbus devices as well and a myriad of other communications bridge devices for ControlLogix systems.
Note: Over the years we've used many of ProSoft's products, and we'll continue to reach out to ProSoft for samples to feature in our how-to articles and videos – Ed.
EtherNet I/P to DF1
Prosoft now has an external product that can be used to bridge the gap between an EtherNet I/P communicating control system and a serial communicating control system interface.
This can allow communication across systems of several decades to take place. On the EtherNet I/P side, it also supports Redundant ControlLogix Controllers.
The PLX51-DF1-ENI module can accomplish just this. Setup is simple an the device does require an external 24vdc power supply so keep this in mind.
Image by: Brandon Cooper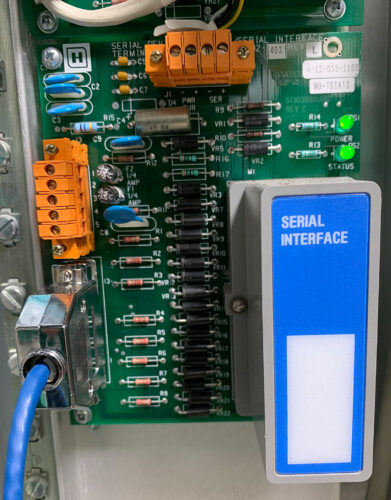 Image by: Brandon Cooper
Note: Be sure to check out our previous coverage of ANC and RTA who have very similar products – Ed.
Architecture Potentials
With these types of bridging devices, the potentials for communications to all types of systems can be accomplished, especially for use in ControlLogix.
With some of the above mentioned products, you can potentially use a ControlLogix controller and the other individual specific network devices to communicate with Siemen's Profibus I/O, a 1771 Remote I/O chassis, 1756 I/O chassis, a bridge to a legacy system with serial communication and a communication piece to a Modbus control system.
Even in another slot, the PMIO scanner could be monitoring or controlling Honeywell PMI/O. Not to mention, there could be so much more added to this system.
This kind of flexibility was unheard of not many years ago.
Conclusion
There are so many vendors, products, and protocols on the market today. They need to communicate with one another, with SCADA and HMI systems and ultimately data historians and other IIoT systems.
There is no "one size fits all" and every system has different requirements and protocols. Researching, testing and implementation of various products takes time and commitment to bring your systems into harmony with one another.
I recommend to contact your vendor specific sales people as well as these third party companies and let them know your needs and to update you when the newest "toys" become available. My best to you in creating system harmony in your OT systems.
Written by Brandon Cooper
Senior Controls Engineer and Freelance Writer
Have a question? Join our community of pros to take part in the discussion! You'll also find all of our automation courses at TheAutomationSchool.com.
Sponsor and Advertise: Get your product or service in front of our 75K followers while also supporting independent automation journalism by sponsoring or advertising with us! Learn more in our Media Guide here, or contact us using this form.