During my years in the field one of the most common questions I was asked by Electricians and Engineers alike was where they could go to get affordable training on Programmable Logic Controllers?
As our long-time readers know, that question was the impetuous for my PLC Basics Training Kickstarter launched back in 2014, which eventually lead me to leave my job to become a full time online instructor and blogger.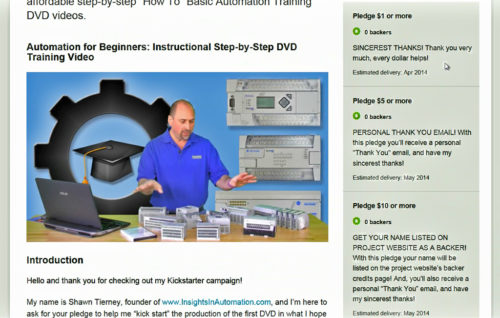 The Best PLC To Learn With?
Now as I begin the process of creating a while new series of affordable PLC Courses a new question arises:
If you could only afford to learn how to setup, debug and program one PLC, which would be the best one to learn on
For most electricians, technicians, and engineers who already work with systems that have PLCs, the obvious answer might be to learn about the PLCs that are actually installed in the systems they're working on.
However, in some cases the PLCs being used where they work may not be the predominate brand is the area where they live.
And in other cases the user may not want to get PLC Training on the PLC used where they work now, but instead learn the Programmable Controller brand used at another company where they'd prefer to work.
Hardware and Software Costs
Another consideration on which PLC you should learn with is the actual cost of the hardware and software.
While I'm able to produce affordable training courses by maintaining low overhead, the cost of the actual PLC and Programming software is obviously set buy the vendors themselves.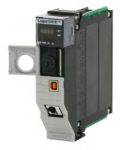 In some cases, like with Rockwell's ControlLogix hardware and Studio 5000 programming software, buying a demo system to learn on is out of the reach of the average at home learner, with a typical system costing as much as a new car.
That's why it's important to consider each programmable controller line, as many vendors offer both a "premier" and "lower cost" line that utilized the same programming software.

On the Rockwell side, the premier ControlLogix line is programmed with the same software as the "lower cost" version, the CompactLogix.
On the Siemens side, the premier S7-1500 line is programmed with the same software as the lower cost S7-1200 series.
And on the Mitsubishi side, the premier iQ-R line is programmed with the same software and the lower cost FX5 series.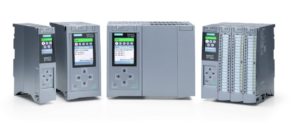 Now some may argue that the hardware differences between the premier and lower cost platforms results in programming differences when the user needs to access hardware specific features, and some may conclude because of this that programming premiere and lower cost systems can be quite different.
While that can be true in some  more advanced applications, in my thirty years I've found that the majority of the code you'll find in lower cost systems, also runs in premiere systems, making lower cost systems a valid option for new users to learn on.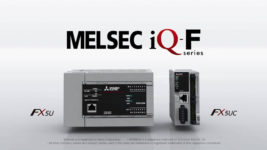 It should also be pointed out that it's not just the price of hardware that you need to look at when considering a PLC to learn on, as the cost of the programming software can also be substantial.
The programming software for premier systems, even for home learning without a support contract, can still cost more than a ten day all-inclusive trip for two to the Caribbean.
So another advantage of learning on the lower cost siblings can be a reduce cost software somewhere in the range of a Game Console or Smart Phone.
To see this price difference in action, contact your local supplier and ask them to quote both the premier software as well as the lower cost line's version. From Rockwell that would be Studio5000 Standard versus Mini, and for Siemens it would be TIA Portal Advanced versus Basic.
The Truly Low Cost Option
Above we discussed above, learning with the lower cost lines like Rockwell's CompactLogix, Siemens' S7-1200, and Mitsubishi's FX5, will position you well for also using their premiere lines.
That said, even those PLCs and associated Software can be out of the range of some users who want to learn at home.
In those instances you may want to consider learning with a Nano or Pico PLC. These small controllers often start around $100 AND quite often program with completely free software.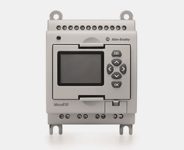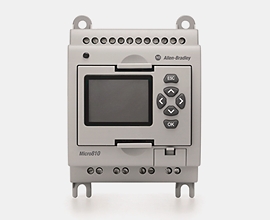 Take for instance the Micro800 line from Rockwell. It starts around $125 (2080-LC10-12QWB + 2080-USBADAPTER,) programs with the free CCW software, and supports three of the IEC-61131-3 programming languages (RLD, FBD, and ST.)
And while nobody will confuse its code with a Logix, S7, or iQ program, since the structure and instruction set is based on the industry standard (61131-3,) learning to a Nano PLC like the Micro810 will time teach you how to general PLCs concepts at an unbeatable price.
Additional Options:
In my next article I'll detail some of the available hardware and software PLC bundles vendors offer that are especially helpful for those looking to learn PLCs at home.
I'll also cover my thoughts on using recycled hardware for training, as well as what options are available for demo or trial versions of programming software.
Until then, why not check out my affordable ControlLogix, CompactLogix, MicroLogix, and Micro800 courses over at TheAutomationSchool.com?
Until next time, Peace ✌️ 
Shawn M Tierney
Technology Enthusiast & Content Creator
Have a question? Join my community of automation professionals and take part in the discussion! You'll also find my PLC, HMI, and SCADA courses at TheAutomationSchool.com.
Latest posts by Shawn Tierney
(see all)