---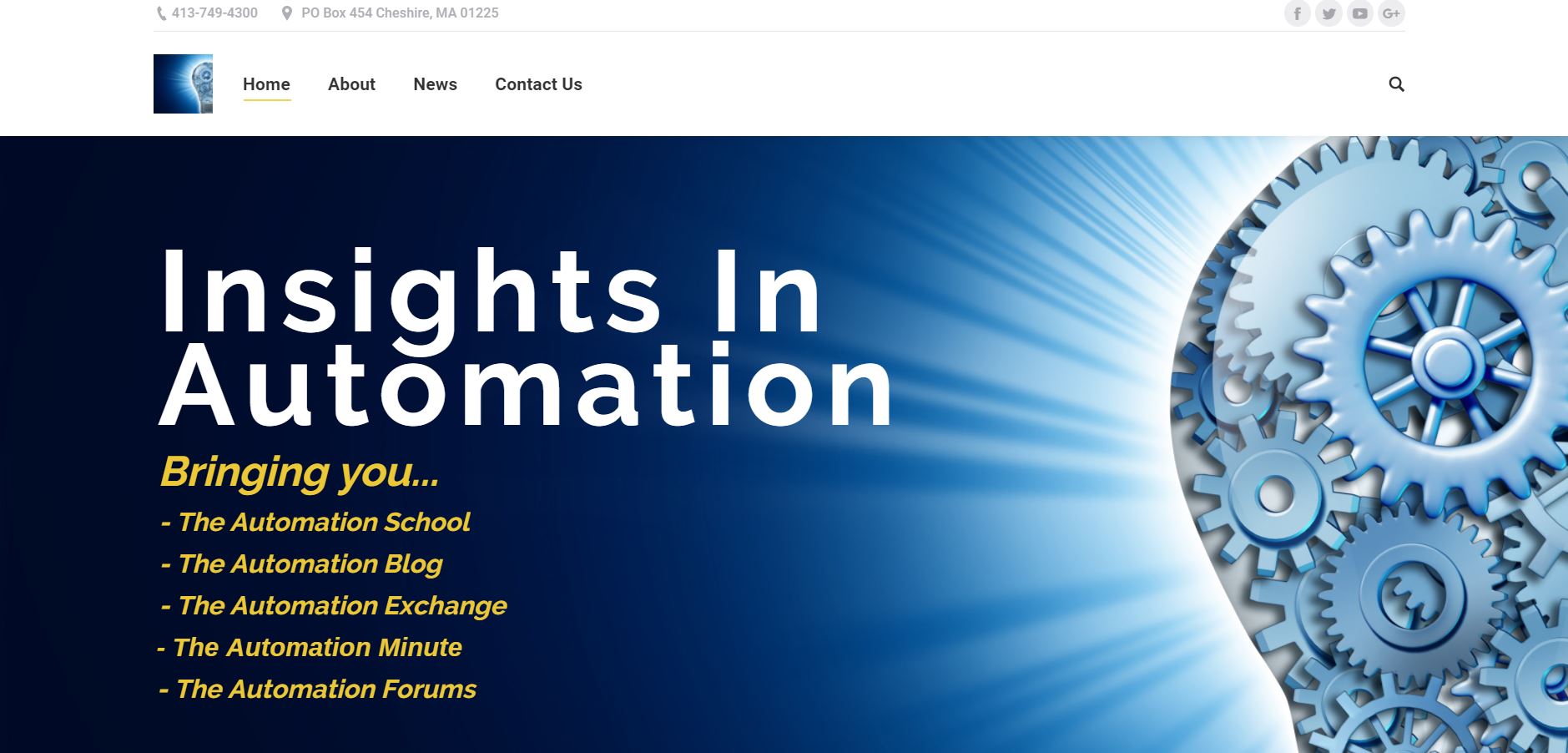 We are pleased to announce that our newly updated business site, Insights In Automation, now provides you with all of our automation resources in one place. You will find helpful links to The Automation School, The Automation Blog, The Automation Exchange, The Automation Minute, and The Automation Forums. This site also provides up-to-date news and announcements from all sites combined.
We are also pleased to announce that in the coming year, Insights In Automation will be expanding its offerings by implementing the following:
The Automation School – New FactoryTalk View SE Course (Due out in March.) We also plan to continue adding lessons to our already popular PAC Basics, PLC Basics, Nano Basics, and PVP Basics Courses.
The Automation Blog – New Employment Job Board for employers & job seekers. Advertising opportunities with a Product Spotlight section (As shown on the Home Page). Expanded automation content to include other products & resources beyond Rockwell & Allen-Bradley. (I.e. Siemens, GE, Modicon).
The Automation Exchange – Will allow automation users to affordably share their own sample code and helpful content with others.
As you can see, we have a lot of exciting things happening here at Insights In Automation. Check back with us often, and if you haven't already, you can follow us on Facebook, Twitter, LinkedIn and YouTube.
We wish you a Happy, Healthy, & Prosperous New Year!
Sincerely,
Tracey Tierney
Business/Marketing Manager, IIA
Have a question or comment on this article? Join our community to take part in the discussion! You'll also find all of my courses at TheAutomationSchool.com. (191 views)