---
This will be the first year in a decade that I won't be attending RSTechED, now formally renamed Rockwell Automation TechED.
However, if I were to attend these are the courses I would choose: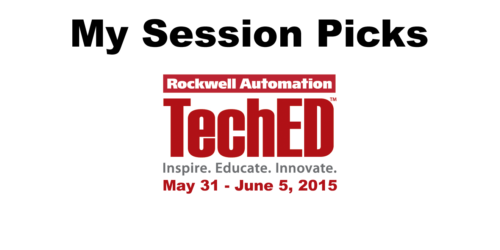 CL01 – What's New in Integrated Architecture?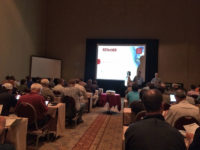 My favorite sessions are always the "What's New" ones.
I just love hearing about what's being released soon, as well as what's coming down the road.
This particular session, CL01, covers Studio 5000, CompactLogix, ControlLogix, GuardLogix, Safety and Motion products.
And from what I'm hearing, attendee's should expect to hear details about the next few releases of Studio 5000, as well as news about new CompactLogix, ControlLogix, and GuardLogix processors which haven't before been discussed publicly.
IN03 – FactoryTalk VantagePoint EMI: Sneak Peek of New Mobile Capabilities and v7.0
VantagePoint is a very powerful web based reporting product, and each release seems to have more and more mobile features.
Not to disappoint, the description for this demo session promises even more new features in the coming release of version 7.0.
TF04 – What's New and Coming for FactoryTalk Activation
I honestly didn't know anything was changing with FTA, but this session's description leads me to believe that it might be getting some serious usability enhancements.
CL08 – Sensing your Architecture with IO-Link
Like Rockwell I'm new to IO-Link, so I would be very interested to attend this session to see how Rockwell is promoting their new IO-Link devices.
PR04 – Development and Management of the Rockwell Automation Library of Process Objects
When I first read this session's title I though it was a typo because it didn't include "PlantPAx."
Then reading the description I learned it's about a soon-to-be released set of tools which will allow for library creation and graphical configuration.
Not sure what it's all about, but I suspect Rockwell's Process Objects library has seen some enhancements that coincide with new features of upcoming Studio 5000 releases.
SY04 – New Automation Productivity Tool – Application Code Manager: Capability Overview
Application Code Manager? From the description this looks to be a new bulk engineering tool supporting code libraries and designed to help users build applications in less time.
SY10 – New Automation Productivity Tool – Application Code Manager: Intro and Demo
This session takes off from where the last one (SY04) left off by providing attendees with a live demo of the new Application Code Manager (ACM.)
SY11 – Improve your Design Effectiveness with our "NEW"  OEM Building Blocks 
If you're going to release a new library management system (Application Code Manager,) then why not also release some pre-canned building blocks to go with it?
According to this session's description, this first release of the OEM Building Blocks will work hand-in-hand with the Application Code Manager.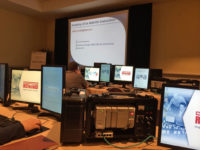 SY15 – New Automation Productivity Tool – Application Code Manager: Hands-on Lab
Seen enough? Ready for some hands on?
This session is your opportunity to get hands-on with the new Application Code Manager to create and maintain reusable code libraries.
VZ16 – PanelView™ 5500 and Studio 5000 View Designer™
The release of the PanelView 5500 and Studio 5000 View Designer must be close if this introduction and demonstration session has returned – a great place to start ahead of the next two sessions.
VZ14 – PanelView™ 5500 and Studio 5000 View Designer™: Introductory Lab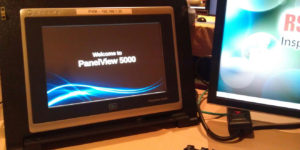 This basic lab is described as showing attendees how to create, download, and run PanelView 5500 projects, including screen creation, animation, navigation and security.
VZ15 – PanelView™ 5500 and Studio 5000 View Designer™: Advanced Lab
More hands-on with the PV5500 is had in this lab which covers advanced features like search and replace, custom actions, state tables, and high priority buttons.
SY13 – Logix Content Licensing
One area Studio 5000 needs work in is access control, and in this demo session it looks like it'll show attendees what the future holds.
Described as a new way to control access to your routines and add-on instructions, this enhancement is said to include new licensing technology which allows granting of permissions remotely, web administration, and more.
PR09 – Deploy, Optimize, and Scale a PlantPAx Virtual Infrastructure
As a big fan of Virtualization, this lab covering the implementation of PlantPAx in a vSphere and ESXi environments easily made my list.
SS02 – Trends in Mobility – The World is not Flat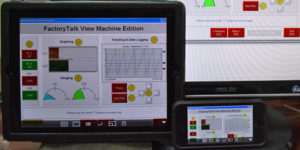 The last session on my short list is this one all about mobility.
It seems like everyday I get asked about using tablets and smart phones in conjunction with control systems, and this session looks like a great place to learn what the latest and greatest from Rockwell is in this area.
---
Well that's it for my short list of TechED sessions I'd like to attend this year.
If you've reviewed the session list yourself and have your own favorites, I'd love to hear what they are! Just submit the "Leave a reply" link below.
Until next time, Peace ✌️ 
Shawn M Tierney
Technology Enthusiast & Content Creator
Have a question? Join my community of automation professionals and take part in the discussion! You'll also find my PLC, HMI, and SCADA courses at TheAutomationSchool.com.