Programmable Controllers are the brains behind high industrial performance today.
And because they are so critical to the operation of so many facilities, it's very important to do what you can to avoid unplanned failures of your Programmable Controllers.
Maintenance Management Of Programmable Controllers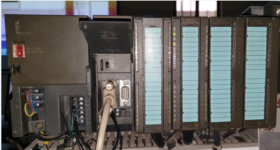 But because Programmable Controllers rarely develop faults, most companies only learn how devastating these faults can be when the effected machine or process goes down.
Unfortunately, it's even common to see situations where the potential causes of faults (and the means to avert them) are completely ignored.
To avoid finding yourself in that situation, below I'll recommend several ways your can actively manage the maintenance of your Programmable Controllers.
Programmable Controller Audit
An audit of your installed base of Programmable Controllers should provide you with an overview of all the Programmable Controller models, types, spare parts, program backups, and installation details at your site.
To carry out the Audit Process, you simple open every electrical panel, and write down the Programmable Controller brand, model, machine or area name, Programmable Controller Program Name, Network Node Address, Network Name and Details, available Spares, Date the program was last backed up, Descriptors copy of program if available, Programmable Controller EEPROM or Flash Memory (non-volatile memory) status, as well as the last date the Program was changed, EEPROM/Flash was updated, and Battery was changed.
After recording all this information, analyze it to develop an action plan based on your own risk analysis of were failures could result in bottlenecks or other production issues in order to asses priorities.
Availability of Trained Personnel
Having your technicians adequately trained on maintaining and troubleshooting your installed base of Programmable Controllers will cost the company in the short term, but pay dividends in the long run.
That said, I'd propose that the training should focus on topics in this order:
How to safely troubleshoot electronic components in electrical panels
In person training by Installers or OEMs currently (or soon to be) deploying new systems
Scheduled hands-on training with Programmable Controllers and Programming Software
Create a space with PLC equipment and software, and then encouragement employees to use it to continue their self-education and practice their skills
Create a library of training books, DVDs, and computer based training as another option for employees to continue learning.
Company Policy and Procedure
Companies should include the following Programmable Controller maintenance management in their policies and procedures:
All personnel responsible for working on a particular Programmable Controllers will be trained on that Programmable Controller
Backup copies of the Programmable Controller programs should be made every 6 months regardless of change status
Changes to a Programmable Controller program should be documented in software copy, printed copy, and in CMMS program.
Copies of Programmable Controller programs should be stored on CD, USB, etc.
Copies should be disseminated to relavent PCs, including the maintenance laptop, manager's PC, and any other relevant locations (engineering server, etc)
If available, the non-volatile memory (EEPROM, Flash Memory Card) also needs to be updated every time a program is changed
Forcing inputs and outputs on or off shall be treated as a Safety issue.
Forcing Inputs and outputs on or off should be done with clear understanding of complete effect on Programmable Controller program and a second opinion.
If forces are installed, they shall be removed within 24 hours and a more permanent solution found.
All forces should be documented in software and a written log before being enabled.
Online programming is somewhat of a safety risk; normal procedure is to change offline and download to the PLC.
In addition to the above, equipment purchase procedures should including the following requirements:
All equipment which include Programmable Controllers should come with the PLC brand and models the plant has standardized on
OEMs are required to provide a full, un-protected/un-locked copy of all PLC programs, and those programs need to include descriptors in the customer's native language
All Programmable Controllers with 110v Control Voltage will have a line filter on it
All Programmable Controllers will also have a backup EEPROM or Flash Memory Card with the final "as deployed" code loaded
Conclusions
Because Programmable Controllers are critical to many facilities, it's important that those facilities prioritize PLC maintenance management to avoid unplanned downtime.
Common steps that can be taken to do so include performing an audit of installed PLCs, evaluating what PLC training employees have and need, as well as implementing updated policies and procedures to insure future systems will fall in line with the plant's existing standards.
Written by Emmanuel Okih
Automation and Control Systems Engineer and Freelance Writer
Edited by Shawn Tierney


Have a question? Join our community of pros to take part in the discussion! You'll also find all of our automation courses at TheAutomationSchool.com.
Sponsor and Advertise: Get your product or service in front of our 75K followers while also supporting independent automation journalism by sponsoring or advertising with us! Learn more in our Media Guide here, or contact us using this form.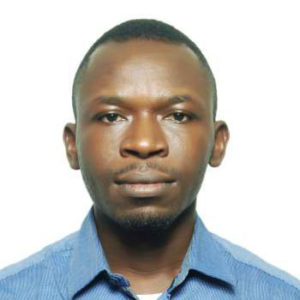 Latest posts by Emmanuel Okih
(see all)