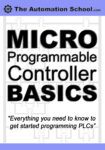 When I began my quest last May to create an affordable PLC training video, I knew the cost of the video itself wasn't the only obstacle.
More ambitious students would want to buy a physical PLC and test out their programs with actual inputs and outputs.
And in my twenty fives years as an Automation Specialist it was pretty clear the simplest Inputs and Outputs to learn with were basic push buttons and pilot lights.
With that in mind, I headed off to test some affordable (but not very industrial) buttons and lights. Below I detail the models I decided on using in my Micro Programmable Controller Basics video.
All-in-one Push Button Station, $16.30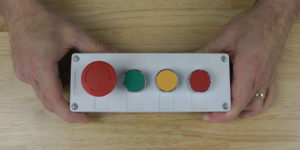 While not something I'd feel comfortable using on a piece of industrial equipment, for a home learning project this little push button station is a pretty awesome deal.
The unit comes with four push buttons installed in an enclosure. Three of the buttons are momentary, and one is a mushroom style push in / twist up.
Two of provided contact blocks are normally closed, and two are normally open. And like industrial grade buttons, these contacts were easy to rearrange and wire.
---
LED Pilot Lights, $6 each. Four Hole Enclosure, $16.25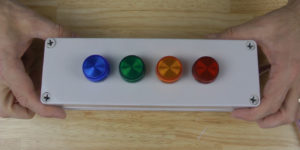 What do you need from a pilot light used on a home project? Reliability of an LED, and they need to be bright and easy to wire.
That's what I found in these low cost LED's which come in either 120/240vac or 24vdc versions, both of which I tested.
Again, these aren't going to stand up to the vigor's of an industrial environment, but for home based learning on a budget they worked extremely well.
I also needed a box to put them in, and while I would have preferred something a little shorter, the box I ended up choosing worked just fine and the price was right.
---
Well, I hope the above recommendations of low cost operators you can use for home based learning projects was helpful.
If you have your own recommendations or questions, please feel free to leave them with us by filling in the "post a comment or question" link below.
Until next time, Peace ✌️ 
Shawn M Tierney
Technology Enthusiast & Content Creator
Have a question? Join my community of automation professionals and take part in the discussion! You'll also find my PLC, HMI, and SCADA courses at TheAutomationSchool.com.
Latest posts by Shawn Tierney
(see all)