---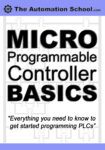 As I began production of my Micro Programmable Controller Basics DVD last May, I realized that people who wanted to learn PLC's on their own would likely need help finding low cost alternatives to expensive industrial programming cables.
With that in mind, I ordered both the official vendor cables as well as the low cost third party models, and in today's article I'll share with you the Serial DB9 to MicroLogix 8 Pin Mini-Din cable I tested and found to work well with both RSLinx and its auto-configure feature.
NOTE: For the low cost USB to Serial cable I tested see my previous article HERE.
---
The cable I tested was the 1761-CBL-PM02 from Amazon, which cost roughly $30 depending on the vendor chosen.
As can be seen below, it comes in a simple zip lock bag: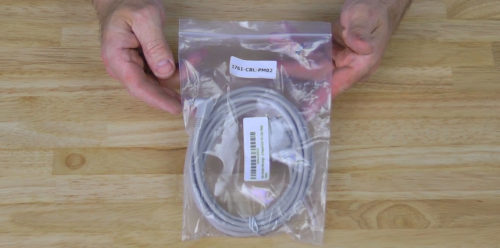 Once I opened the bag and took the cable out, the only major difference I notice was the cable was a couple feet longer than the official A-B cable.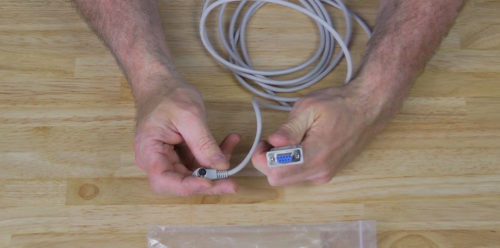 ---
---
In examining the 8 Pin Mini-Din side, and comparing it to the official cable, the port clearance looked similar, and in my testing I had no issue plugging it into any of the MicroLogix processors..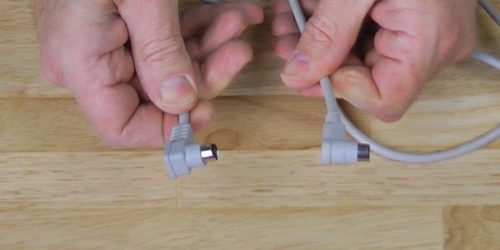 One final note: I had concerns about whether or not the Mini-Din side would be keyed since some third party cables are missing this feature.
Without the key, I often feel like I'm going to bend the pins of the cable by inserting it incorrectly.
In this case my worries were unfounded as this generic cable does indeed have a key to insure you plug it in correctly.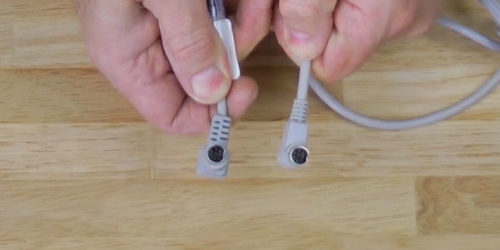 After a thorough examination, the next step was to test the cable out.
First, I connected my USB to Serial adaptor to my PC. Then I connected this generic 1761-CBL-PM02 to it, and to my MicroLogix 1000 test stand.
I then opened RSLinx Classic Lite, added the DF1 driver, assigned it to my USB Serial Adaptor comm port, and pressed "Auto-Configure."
The result: RSLinx not only found my MicroLogix 1000, but I was able to download and go online without any issues.
So if you're looking for a low cost MicroLogix serial programming cable which supports RSLinx's "Auto-Configure" feature, after my hands-on testing I feel very comfortable recommending this generic 1761-CBL-PM02.
Learn more in the below episode of The Automation Minute:
---
I hope you've found the above information about the low cost MicroLogix serial programming cable I tested helpful.
If you have any questions, comments, suggestions, or corrections please don't hesitate to leave them with us by filling in the "post a comment or question" link below.
Sincerely,
Shawn Tierney
Automation Instructor and Blogger

Enjoy the benifits of membership! Insider news, rewards, & more: Patreon.com/automation
If you enjoyed my article, you may like my courses at TheAutomationSchool.com
Have a question on this topic? Click here to scroll down to the comment link
Have a news tip? Share it with us here
Shawn began sharing automation news and know-how online in 1996 when he launched his first BBS. Then in 1999 he moved to the internet launching ShawnMichael.com, which he later renamed ShawnMTierney.com. In 2013 he moved his automation efforts to a new website, TheAutomationBlog.com, which has since become the most popular independent industrial automation blog on the web.
Latest posts by Shawn Tierney (see all)
Click HERE to scroll down to view or leave comments