One of my favorite tasks in the world of automation is upgrading legacy control systems to newer systems.
Many a time the legacy system contains a less than desirable option for communications with other systems. In today's world, systems must communicate with one another and ultimately the data must be made accessible to IIoT systems.
If the data doesn't become accessible, companies cannot make use of it in their critical decision making for production, logistics, quality and a myriad of other reasons.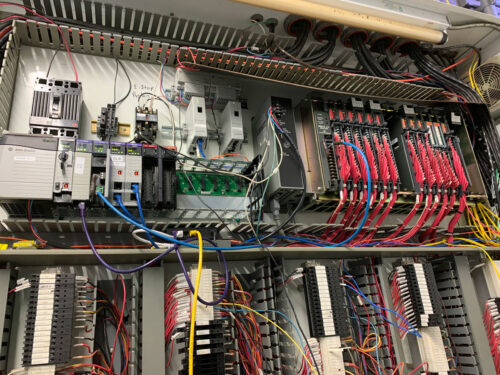 Image by: Brandon Cooper
During some upgrades, we simply cannot upgrade an entire system at once and it must be accomplished in pieces. We choose to upgrade the processor and or communication pieces of the control system so that protocols such as EtherNet I/P can be used instead of a serial or Highway type of communication. There can be many reasons for upgrading only a piece of the system and they can include cutover time, costs and other constraints.
Cutover Time
If you only have a small window to cutover a system to a new system and do not have time to rewire the I/O or even install conversion hardware, then this would be a time that you could only upgrade the processor or communication pieces of a system. Depending on the circumstances, processors can be swapped over in as little as half an hour.
Costs
If the budget only allows for processors, then you do what you can and that is eat the elephant one bite at a time.
Examples
Rockwell Automation has evolved their control systems from systems including Reliance Automax and Allen Bradley PLC to their ControlLogix Platform. However, they did not leave their legacy systems behind completely. They still have communication modules such as a 1756-DHRIO module that will communicate over Data Highway to various other PLC's and devices as well as used to control 1771 I/O modules. In this scenario, a ControlLogix Processor can communicate through a 1756-DHRIO module to a 1771 chassis and control the legacy I/O as an intermediate step of upgrading a system without upgrading the I/O.
Honeywell has never left their legacy systems either. Conversion kits can be bought to communicate with the oldest Multifunction Controller systems to the TDC 3000 systems all the way to Experion Controllers. The Experion C300 controllers utilize two I/O Links (grey and violet) for I/O systems. Typically, the grey I/O link is utilized for series C I/O and the violet I/O link is utilized for PMIO (Legacy TDC3000 I/O).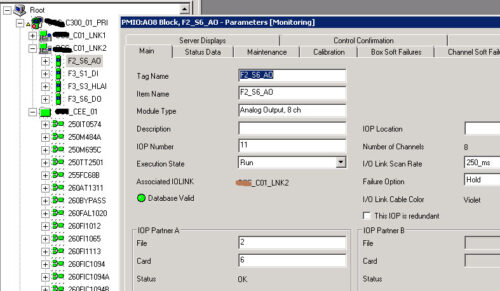 Image by: Brandon Cooper
Conclusion
With decades of different, evolving, but robust control system equipment in place, companies have had to deal with keeping all or some of their legacy systems in place. The I/O for instance, are usually supported much longer than the controllers themselves. This gives more opportunity to upgrade systems in stages rather than all at once. It will be interesting to see with the next systems that are introduced, how they will still communicate with the oldest of their systems.
Written by Brandon Cooper
Senior Controls Engineer and Freelance Writer
Have a question? Join our community of pros to take part in the discussion! You'll also find all of our automation courses at TheAutomationSchool.com.
Sponsor and Advertise: Get your product or service in front of our 75K followers while also supporting independent automation journalism by sponsoring or advertising with us! Learn more in our Media Guide here, or contact us using this form.