---
Note: Insider News articles & videos cover behind the scenes topics at The Automation Blog, Podcast & Show. Starting in 2021 they're now posted at http://automation.locals.com
Update 11-15-19: Got some bitter sweet news this week. Some real estate I've been trying to sell for years has found a buyer! That said, the downside is this transaction is going to prevent me from making it out to Chicago next week 🙁 But if Rockwell makes the presentations public again I will plan on covering those here.
---
Let me start by wishing everyone a very happy November, and thank you all for your continued support and patronage!
As we discussed last month, one of our new "instant rewards" for patrons is access to exclusive Insider News posts where I share what's going on behind the scenes here at Insights In Automation.
A few weeks ago I made the decision that it was time to start attending industrial automation trade shows again as the founder and editor of TheAutomationBlog.com.
For my first show I choose Rockwell's Automation Fair, which is being held on November 20–21, in Chicago, Illinois.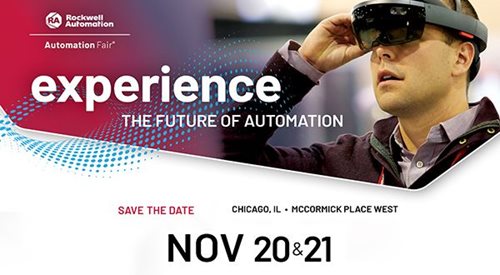 Once that decision was made, I registered online and began signing up for sessions, and my final list looks something like this:
Wednesday:
T71 – PlantPAx System: What's New and What's Next
T86 – Designing Machine-level HMI with Studio 5000 View Designer Demonstration
T87 – Extend Visibility and Handling of Alarms: New Mobile Smartphone Application
T54 – What's New in Connected Components Workbench Software
L24 – FactoryTalk View Site Edition Application: What's New
Thursday:
L25 – Designing Machine-level HMI with PanelView 5000 and View Designer
L12 – Studio 5000 Logix Designer: Advanced Hands-on Experience
T97 – FLEX 5000™ I/O: Flexible, high performance, multi-discipline I/O
T91 – Visualization: What's New and What's Next
Hopefully I'll learn enough new information to write several blogs about what's new with Rockwell like I did back in 2016.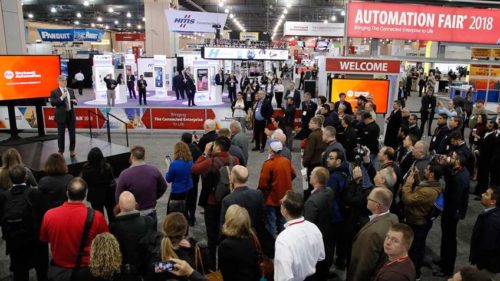 As far as travel arrangements, I decided to drive out and back, opting for thirteen hours in the car over the expense of airfare and rental cars.
Honestly, it wasn't just the travel expenses that convinced me to drive – I'm also not a big fan of airport security, and cramped airline seating.
That said, now that I've decided to drive I also need to spend some time searching Audible.com for some good new books to listen to on the ride since thirteen hours is quite a long time to sit behind the wheel (if you have any suggestions I'd love to hear them!)
I also wanted to put it out there that if there are any products you'd like me to check out or ask about while I'm at the fair, please don't hesitate to let me know.
And if there are any other trade shows you think I should attend in the coming year, I'd love to hear about them!
Until next time, Peace ✌️ 
Shawn M Tierney
Technology Enthusiast & Content Creator
Have a question? Join my community of automation professionals and take part in the discussion! You'll also find my PLC, HMI, and SCADA courses at TheAutomationSchool.com.
Latest posts by Shawn Tierney
(see all)