---
Note: Insider News articles & videos cover behind the scenes topics at The Automation Blog, Podcast & Show. Starting in 2021 they're now posted at http://automation.locals.com
Let me start by wishing you all a very Happy Holidays!
And thank you all for your continued support and patronage!
Getting Ready For A New Year:
It always seems like the end of the year is a good time to think over how the year went, as well as plan for the year ahead.
It's also a great time to get organize, which is something I really needed to do as my office and studio was getting pretty cluttered.
So for the last couple of days I've been cleaning the place up, and I thought I'd share with you what the Studio currently looks like: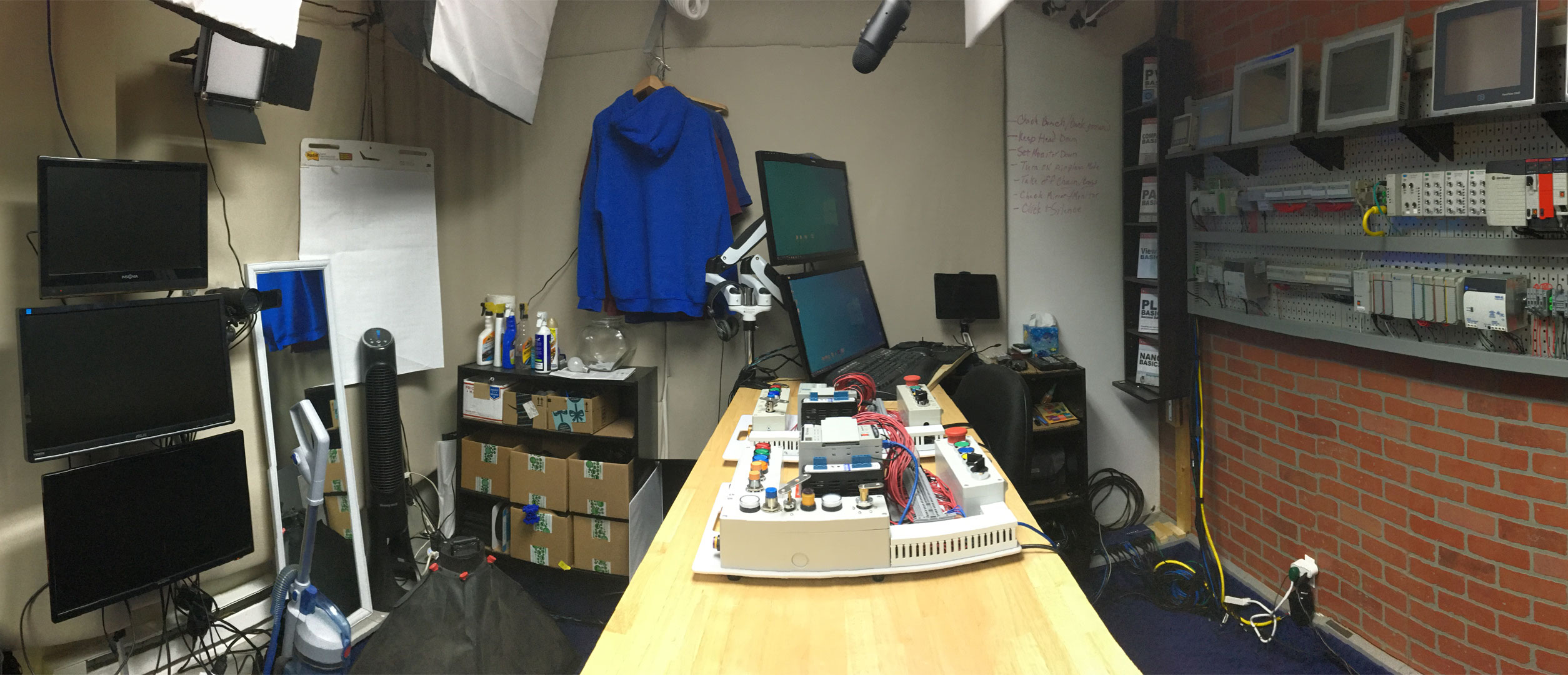 Above you can see a partial panoramic of Studio A where I mostly film lessons for my courses at www.TheAutomationSchool.com.
And below you can see a partial panoramic of Studio B (the other half of the room) where I have been filming most of the episodes for The Automation Show: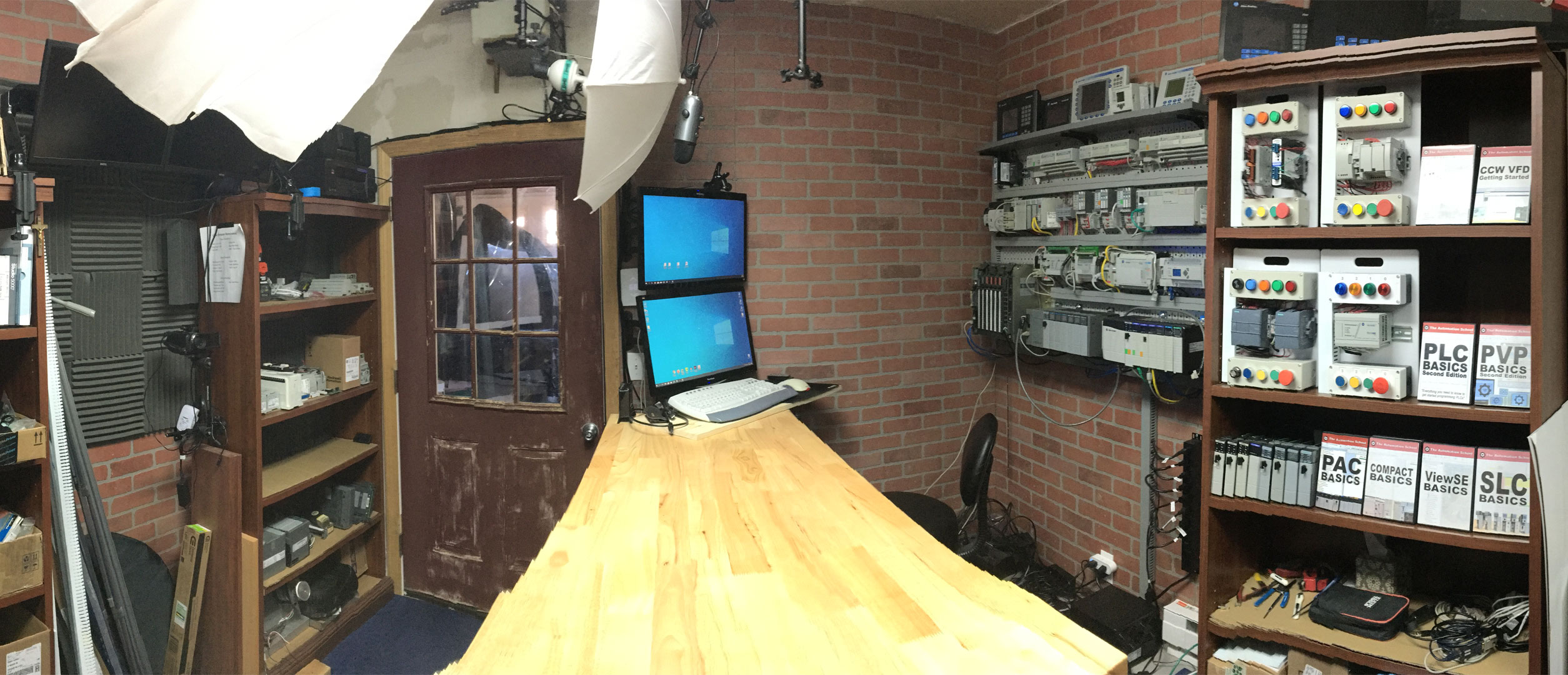 And for a complete view, below are both full panoramics stitched together:

Note: You might find it interesting to compare these pictures to the ones I took when I renovated the studio back in 2018:
Now that my Studio (and office) has been completed cleaned up, I'm feeling pretty good about taking a few days off to spend with my wife and adult kids knowing that I'll be able to come back ready for the new year 😀
If we don't get to talk before then, let me wish you a very Happy Holidays, and a Safe and Prosperous New Year!
Until next time, Peace ✌️ 
Shawn M Tierney
Technology Enthusiast & Content Creator
Have a question? Join my community of automation professionals and take part in the discussion! You'll also find my PLC, HMI, and SCADA courses at TheAutomationSchool.com.
Latest posts by Shawn Tierney
(see all)