---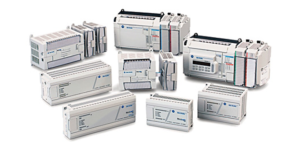 The MicroLogix is a very popular Micro Programmable Controller, and I often get calls asking how they can be added to an Ethernet network
While we've previously discussed options for adding Ethernet to PLC-5 processors,  in today's article we'll discuss what it takes to add Ethernet to non-Ethernet MicroLogix.
---
Upgrading to a MicroLogix with built-in Ethernet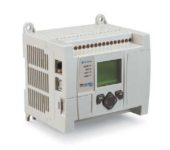 In many cases, simply upgrading to a MicroLogix with built-in Ethernet is the best and least expensive option.
If you're upgrading from a single port MicroLogix 1000, 1200, or 1500, you'll have the same serial capabilities in a MicroLogix 1100.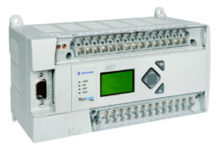 If you have a dual port MicroLogix 1200 or 1500, the 1400 would be your choice for dual serial ports.
The one situation where upgrading to an 1100 or 1400 might not be applicable is with MicroLogix 1500 systems using 1769 Expansion I/O, as it's the only MicroLogix with that capability.

Serial to Ethernet with the 1761-NET-ENI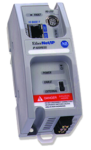 If you have an unused serial port, and don't want to make any changes to your system, adding a 1761-NET-ENI Serial to Ethernet converter module is a simple solution.
However, these units currently cost more than a new MicroLogix 1400, so it's an expensive option not often recommended for the MicroLogix.
---
DH-485 network bridging to Ethernet with a ControlLogix Gateway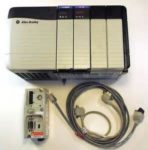 If you have multiple MicroLogixs on a DH-485 network, you can bridge the entire network to Ethernet using a ControlLogix Gateway.
This solution consists of a 1756 power supply, chassis, Ethernet card, and a 1756-DH485 module with a 1761-NET-AIC.
---
DH-485 bridging to Ethernet with a Prosoft Gateway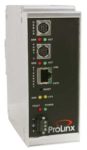 If you have a network of MicroLogixs on DH-485, you can also bridge that network to Ethernet with the Prosoft 5201-DFNT-DH485 gateway.
But, as this device is at the end of its lifecycle and will only be available for a limited time, it's not a recommended option.
---
Prosoft 1769 Ethernet Module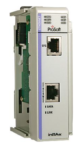 The last item on the list is the Prosoft MVI69-DFNT Ethernet Module. It's a 1769 module that only works with one MicroLogix -processor, the 1769 1764-LRP.
It acts as a data table module, and is configured using the included Prosoft configuration software and serial cable.
---
I hope the above information on how to add Ethernet to a MicroLogix was helpful. If you have any comments, questions, suggestions, or corrections please feel free to use the "post a comment or question" link below.
Until next time, Peace ✌️ 
Shawn M Tierney
Technology Enthusiast & Content Creator
Have a question? Join my community of automation professionals and take part in the discussion! You'll also find my PLC, HMI, and SCADA courses at TheAutomationSchool.com.
Latest posts by Shawn Tierney
(see all)