Question of the day for you: Are you an "It works fine and there is no need to change it" personality or a "They have a new release out, lets upgrade" personality? Or maybe you are somewhere in between?
Either way, it can be exciting to see what opportunities await us in the future.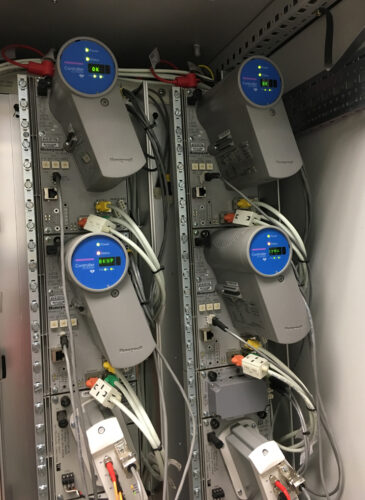 Image by: Brandon Cooper – C300
Honeywell is planning the release of R520 next year, and this year's Tech Forum is giving insight to what that release will entail.
One of the main features that R520 will offer is HIVE (Highly Integrated Virtual Environment). The Experion HIVE features are separated into three categories:
I/O Hive – modular equipment build through distributed I/O that is extension of equipment
Controller Hive – Integrate multiple individual controllers to form a single virtual controller
IT Hive – Reduce IT lifecycle costs by reducing physical IT equipment at process facilities
The I/O Hive is enabled via a CN100 module. Any controller can connect to any CN100 module allowing access to any I/O module or I/O Channel. This network runs on a parallel network to the process controllers. This allows for flexible assignment of I/O, expands universal channel technology, decouples I/O assignments from a controller assignment and allows for automated commissioning without a C300 Controller. The CN100 module will support series C I/O, PCDI, S300, Sequences and Optional Control.
The Control Hive separates hardware from the control application. R520 will contain  system management for the control HIVE as well as automated assignment and load balancing with infinite availability. The more processing power you need, you just add another controller to the HIVE and let the system balance the load as needed. A much different philosophy than a single or even redundant controller with I/O assigned directly to that controller or pair.
Some other features in R520 include:
OPC UA Server Support – History
UIS Enhancements
Alarm and Suppression Improvements
ELCN Unified tools – Phase 2. This is a continuation of ELCN Phase I released in R511.
EHPM Updates
UOC Controller Update Tools
Experion Batch which includes:
Explorer (Procedural Mode)
Experion Batch History & Reporting
Campaign Management
Formula Sets
Electronic Work Instructions
Custom Algorithm Blocks (CAB) on UOC Controller
UOC HART FB Functionality
C300 EIM (EtherNet IP Interface Module) – Profinet Support
Universal Marshalling Assembly for unified marshalling solutions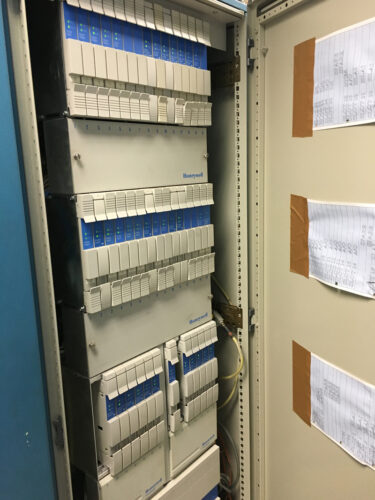 Image by: Brandon Cooper – PMIO
Conclusion
One thing that is certain about Honeywell is they have provided ways to upgrade and maintain their legacy systems such as the TDC 3000 system and continue to enhance and integrate it into the latest systems such as the EHPM and ELCN Hardware.
In R511, they made programming the EHPM in Control Builder a reality and that is a big step in maintaining the intellectual property without having to maintain two entirely different skillsets for programming the controllers.
The HIVE technology is the futuristic path as everything from controllers to I/O will live in the virtual realm and I don't see this changing for the foreseeable future. R520 is expected to release in the first half of 2021, so you can be on the lookout for it next year.
Written by Brandon Cooper
Senior Controls Engineer and Freelance Writer
Have a question? Join our community of pros to take part in the discussion! You'll also find all of our automation courses at TheAutomationSchool.com.
Sponsor and Advertise: Get your product or service in front of our 75K followers while also supporting independent automation journalism by sponsoring or advertising with us! Learn more in our Media Guide here, or contact us using this form.