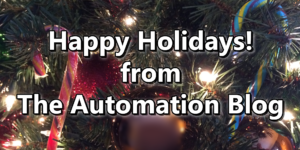 With the holidays upon us, I wanted to take this moment to wish all of you a very Happy Holiday!
I had hoped to have a few new articles and videos posted this week, as well as additional lessons for the courses over at TheAutomationSchool.com, but then life happened.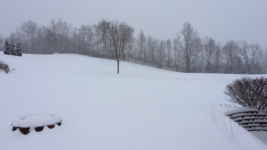 Between cars breaking down, frozen pipes needing to be thawed, snow needing to be cleared, misbehaving automation equipment needing to be fixed, and all those little things that come up as the holidays approach, to say this week didn't go as planned would be an understatement!
That said, I also plan to take much of next week off to visit with family, unwind, and take care of some personal things I've been putting off since starting the blog back in 2013.
So if I'm not back before the start of the new year, let me take this moment to wish you a very Merry Christmas, Happy Hanuka, and Happy Kwanzaa!
Sincerely,
Shawn Tierney
Automation Instructor and Blogger

If you enjoyed my article, you may like my courses at TheAutomationSchool.com
Eliminate Ads and get Free Downloads by becoming a Patron here
Have a news tip? Share it with us here
Shawn began sharing automation news and know-how online in 1996 when he launched his first BBS. Then in 1999 he moved to the internet launching ShawnMichael.com, which he later renamed ShawnMTierney.com. In 2013 he moved his automation efforts to a new website, TheAutomationBlog.com, which has since become the most popular independent industrial automation blog on the web.
Latest posts by Shawn Tierney (see all)
Click HERE to scroll down to view or leave comments