---
In today's article I cover how to quickly and easily export and import multiple rungs while at the same time replacing tag addresses using RSLogix or Studio 5000.
---
Step 1) Start by selecting the range of rungs you would like to duplicate. Do this by selecting the first rung, holding down the shift key on your keyboard, and then selecting the last rung: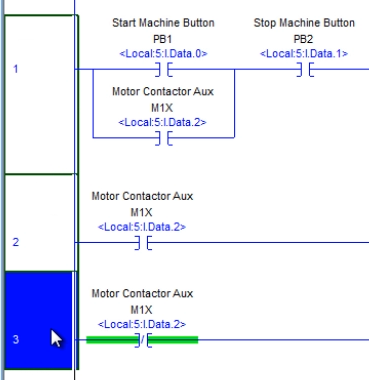 Step 2) Then right click on the Rungs and select "Export Rungs" from the menu: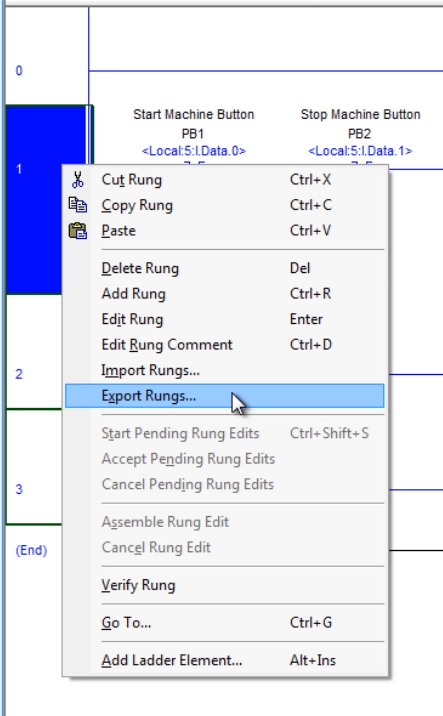 ---


NOTE: You can support our site and receive an "ad free" copy of this article for just 99¢ here. Or become a "Premium Supporter" for as little as $3 a month and receive $5 worth of articles and $5 worth of sample code free each month! Find out more here.


---
Step 3) Next save the exported Rungs to your computer: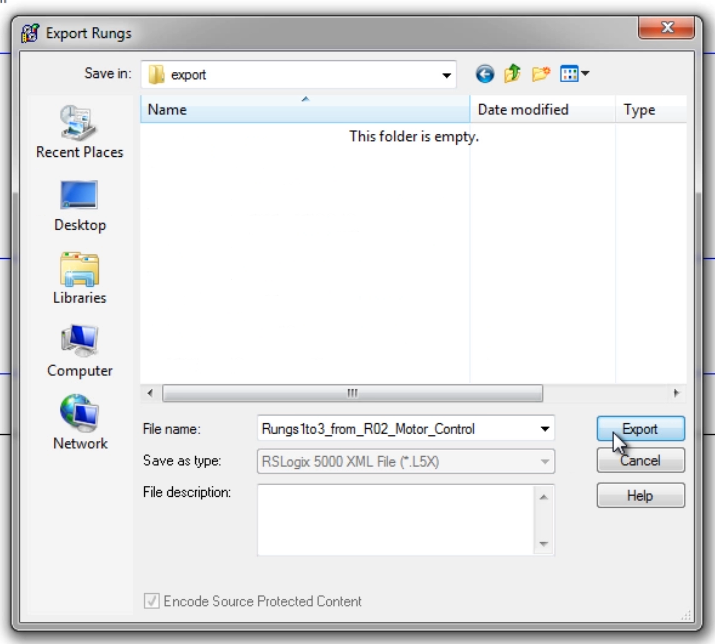 Step 4) Now right click on where you would like to import the new rungs and select "Import Rungs":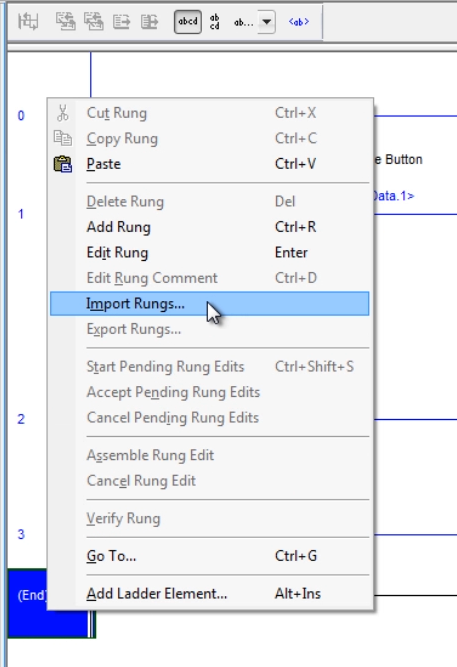 Step 5) Browse for and select the file you exported above, and then click on "Import":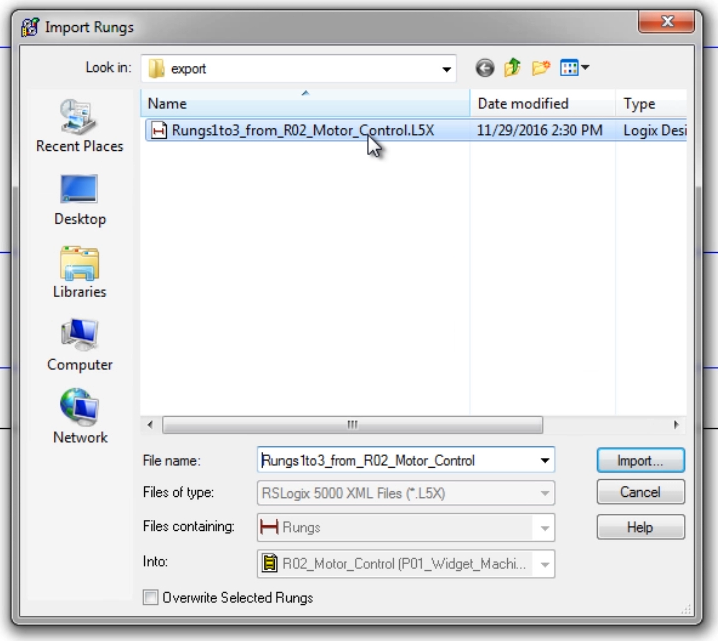 Step 6) Here in the "Import Configuration" window select "Tags," and then make any changes you need to the tag names and aliases. When done click on "OK":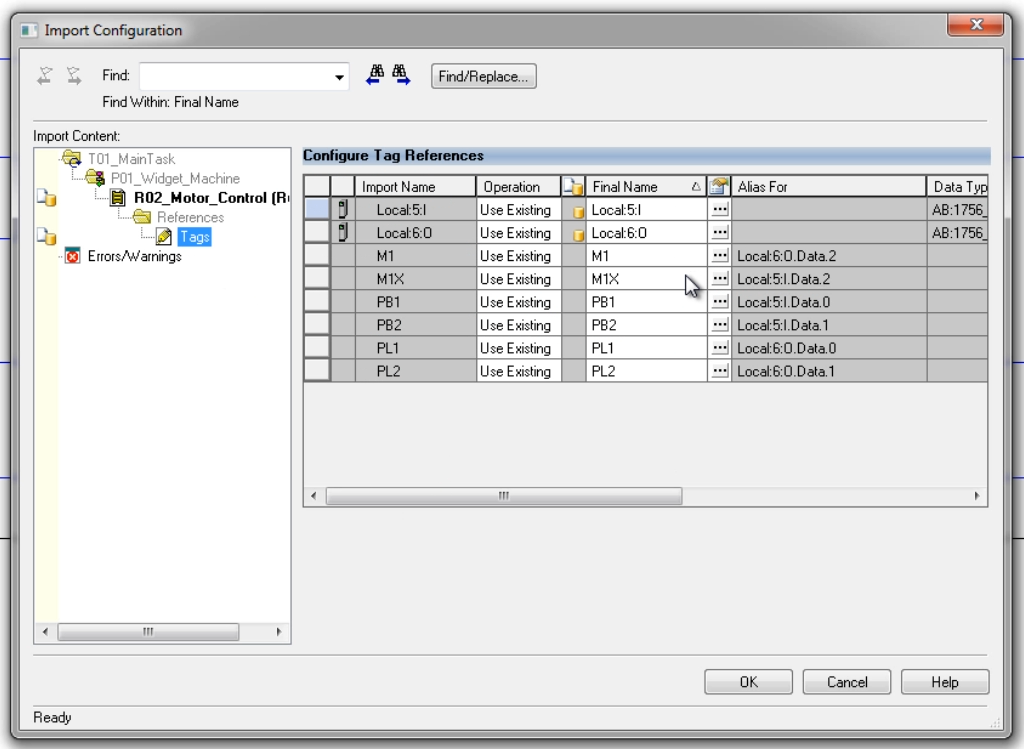 Step 7) After a brief moment, your new rungs should be imported with any new tags and aliases you entered: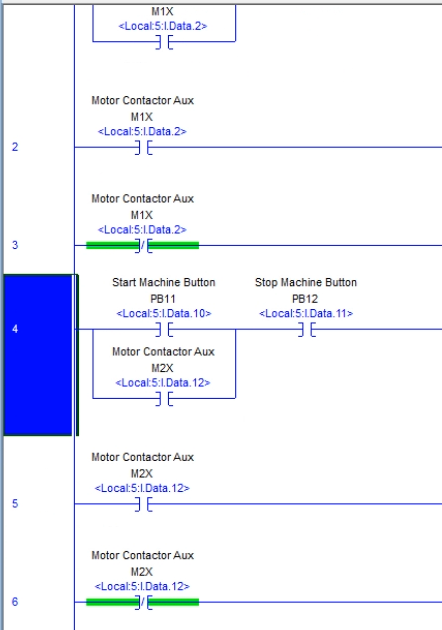 ---
Watch me demonstrate the above procedure live in Episode 3 of The Automation Minute Season 3: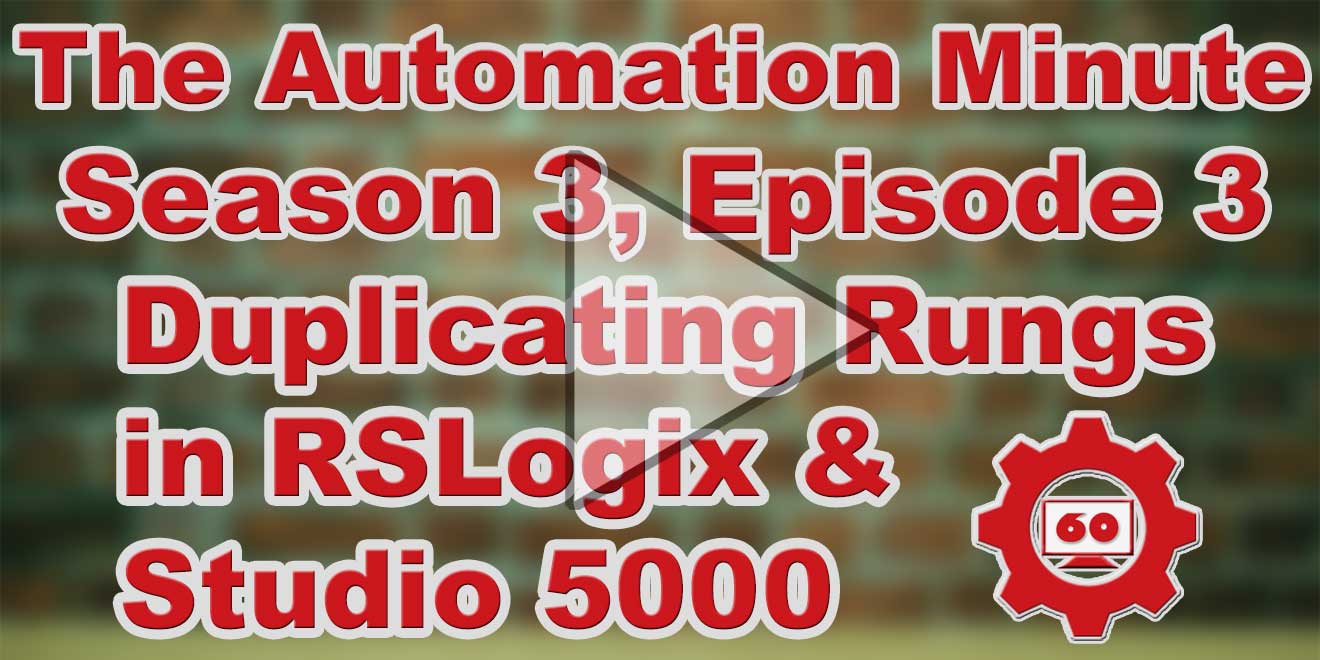 ---
Have a question or comment? Please feel free to leave them with us by clicking on the "post a comment or question" link at the very bottom of this page.
Until next time, Peace ✌️ 
Shawn M Tierney
Technology Enthusiast & Content Creator
Have a question? Join my community of automation professionals and take part in the discussion! You'll also find my PLC, HMI, and SCADA courses at TheAutomationSchool.com.
Latest posts by Shawn Tierney
(see all)