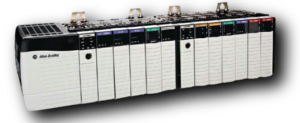 A common client question of late is what are the abilities of the ControlLogix when is comes to adding I/O online.
In certain industries, processes can't shut down as doing so would lead to loss of production or in extreme cases damage to the production line. In these situations, the more you can do while the production line is running, the better off you are. Allen-Bradley has had robust online program editing for decades, as well as I/O support for RIUP (removal and insertion under power,) but the online addition of I/O in the ControlLogix family is a more recent development.
The first phase of support for this feature was in version 15 of the ControlLogix. In that version you could add most 1756 I/O while the processor was in the remote run mode, either in the local 1756 I/O rack with the processor, or remotely on ControlNet or Ethernet.
When adding I/O online on ControlNet, the I/O is placed in the unscheduled bandwidth portion of the "Network Update Time" (aka NUT) which would be more than adequate for most process applications, by may not have the update rate and repeatability needed for high speed applications.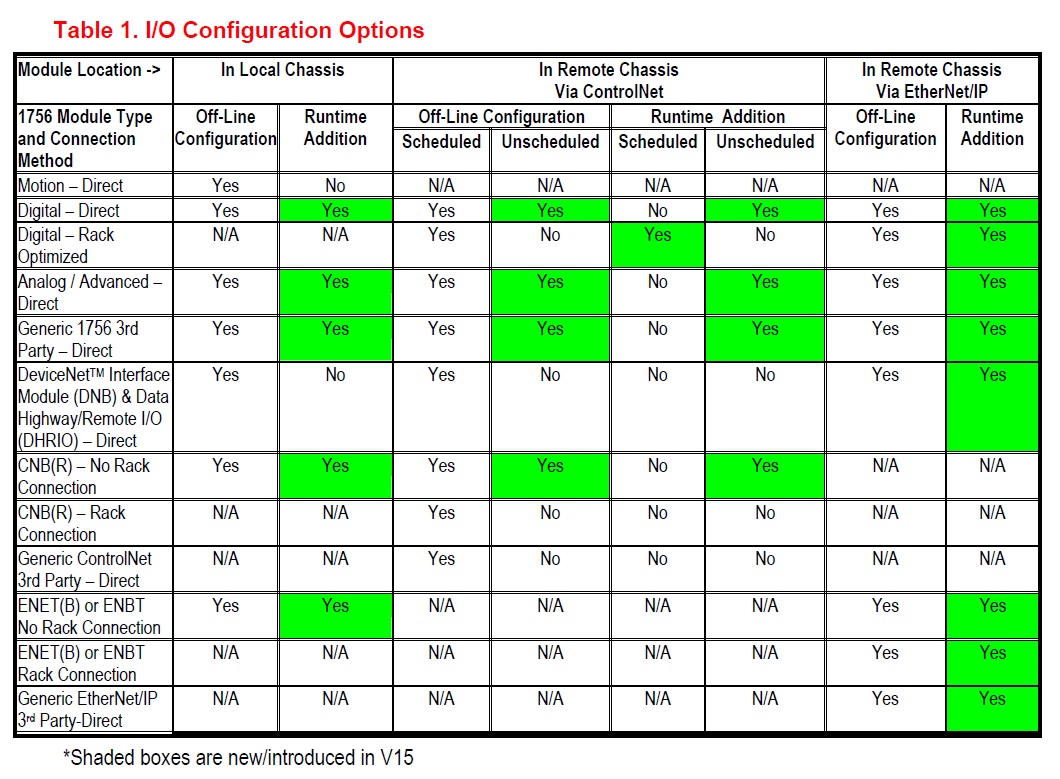 Note: For details about RSLogix and Studio 5000 support for adding I/O online in remote run, please reference the following manual from Allen-Bradley (A-B:)
NOTE: The above document is no longer available, so in it's place refer to the user manual, 1756-UM001.
The second phase of support for adding I/O online with ControlLogix came with version 18. This version added many new devices to the support list, including:
1756-CN2, 1756-CN2R, 1756-CN2RXT
 1756-EN2t, 1756-EN2TR, 1756-EN2TRXT, 1756-EN3TR
PowerFlex 4, 40, 400, 400P
PowerFlex 70, 700, 700s, 7000
PowerFlex 753, 755
PowerFlex DC
1305, 1336E, 1336F, 1336R, 1336S, 1336T, 1397
1757- FFLD
Note: For details about v18's added support for adding devices to a ControlLogix system online in remote run, please reference the following manual from Allen-Bradley:
I hope you've found the above information and links about adding I/O online to a ControlLogix helpful. If you have a question or comment please click on the "post a comment or question" link below to comment on this article.
Until next time, Peace ✌️ 
Shawn M Tierney
Technology Enthusiast & Content Creator
Have a question? Join my community of automation professionals and take part in the discussion! You'll also find my PLC, HMI, and SCADA courses at TheAutomationSchool.com.
If you found this content helpful, consider buying me a coffee here.
Latest posts by Shawn Tierney
(see all)