In some industrial control system applications, logistics can become a difficult aspect of planning and implementing a control system without having to install expensive fiberoptic infrastructure.
Take for instance, you have a need to monitor or control a water level in a remote tank that is hundreds of meters from the nearest installed control system.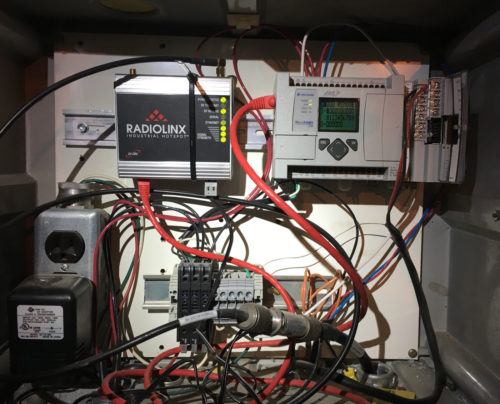 One option is to run fiberoptic cable to the site and install a control system there to monitor or control the water level. Another option is to install an outdoor industrial ethernet wireless radio system.
Criticality
Before installing a radio system, I would evaluate the criticality of the system.
Is a radio signal that could be temporarily lost if something happens to the signal acceptable?
If the criticality is high enough, then I would definitely want to stick with Fiberoptic communication, but if this system is controlling locally and simply monitored and receives interaction remotely, then the radio may be a great option.
Example
In this example, a Micrologix PLC is used to monitor a few digital and analog signals and communicate over an EtherNet Radio signal back to a centralized control system.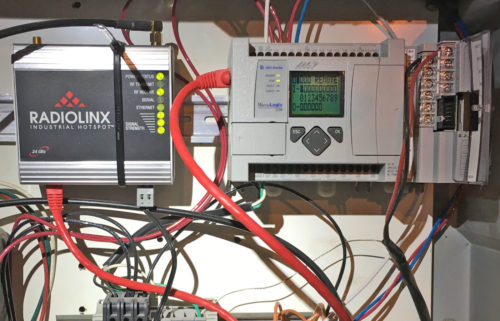 Brands
The list of vendors for this is virtually endless. I will name a few from a quick search, but you can find Wireless Ethernet Radio Systems available from Cisco, Antaira, Banner Engineering, Phoenix Contact, Prosoft, Advantech, Allied Electronics and countless others.
Most of them are simple to configure and are Industrial IEEE 802.11b/g/n compliant and have all kinds of built in monitoring and configuration features as well as security.
Software
Software can allow you to configure devices as well as monitor them. In this screenshot of a radio system, you can monitor the signal strength and connectivity of radio devices. Each vendor will likely have their own software for their line of devices.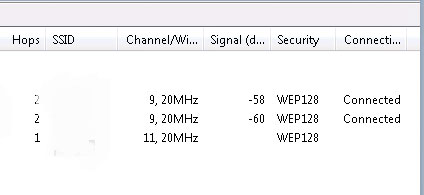 Other Considerations
Radio Systems require an unobstructed path. The radio master antennae are usually placed at a point at the top of the tallest building and receiver antennae are at the highest location available so that they have no obstructions such as trees or other buildings to stop communication.
Radios will need power (110vac or 24vdc) at the remote location so keep this in mind as well.
Conclusion
There is never a one size fits all approach to control systems. Some things need triple redundancy, others need dual redundancy and others can have communication downtime if it isn't excessive.
These types of options are great for some applications and not for others, but they are options.
In a remote application that needs redundant communications, it can also be a great option to have a fiberoptic connection and a radio.
That way if the fiber gets cut, you can still fall on the radio. Just some food for thought next time you have a project that needs another option for communication at a distance.
Written by Brandon Cooper
Senior Controls Engineer and Freelance Writer
Have a question? Join our community of pros to take part in the discussion! You'll also find all of our automation courses at TheAutomationSchool.com.
Sponsor and Advertise: Get your product or service in front of our 75K followers while also supporting independent automation journalism by sponsoring or advertising with us! Learn more in our Media Guide here, or contact us using this form.