---
Insights In Automation's
Micro800 Index (16)
Updated on March 30th, 2015
Today we're featuring all the articles, podcasts, and videos we've posted on the topic of Rockwell's Micro800s.
If there's a new Micro800 topic you'd like to see covered, let us know by clicking on the "post a comment or question" link below.
---
March 18, 2015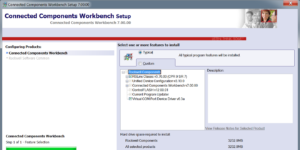 Last week while checking operating system compatibility of Connected Components Workbench (CCW) Version 7, I noticed Version 8 was also listed. Curios to know if this was an indicator of it's release, I headed over to product downloads section of Rockwell's website and found that CCW version 8 was indeed available to download. Choosing the free, standard …
---
August 7, 2014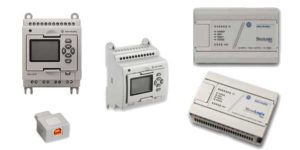 In The Automation Podcast: Episode 26, we discuss two different options when choosing a Beginner's PLC. Note – You'll find more information about choosing a Beginner's PLC in our companion article below: Blog: Beginner's PLC NOTE – Below are the links to products mentioned in this podcast: Micro800, Free CCW software MicroLogix 1000, Free RSLogix software Micro …

---
May 19, 2014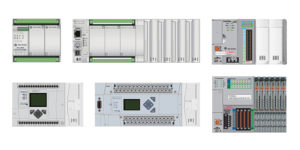 Today, Ethernet is the network of choice for automation systems. In years past, Ethernet was an expensive and costly add-on. However, more and more small programmable controllers are now coming with Ethernet as standard. Below we'll cover what is available today for small Ethernet Programmable Controllers from Allen-Bradley. Micro820 and 850 If …
---
March 21, 2014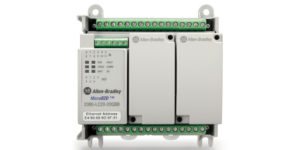 Ears perk up when I mention Rockwell released an Ethernet PLC with a list price of $249. And surprisingly, many are interested as much for home projects as they are for automating small systems. There's no doubt about it, this small "Micro820″ PLC is, well small. It has only 20 points of …

March 19, 2014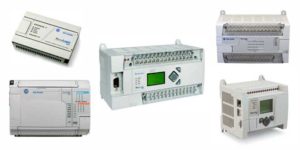 Recently, a client asked me which A-B Micro PLC's supported HSC and PTO functions, as well as how fast each is. Below is the results of my research: Note: The below are best case based on choosing the DC I/O model of the Micro with the most high speed digital inputs …
---
December 30, 2013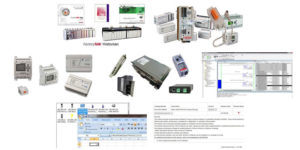 Welcome to the first article in our "Best of 2013″ series. Today we focus on our seven most popular Programmable Controller blogs. However, we should keep in mind that older blogs have a distinct advantage as they have been around much longer. And it wouldn't surprise me to see a few …
---
December 18, 2013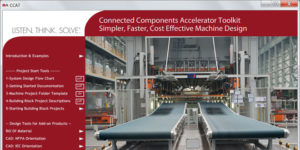 Like the Connected Components Building Blocks (CCBB,) Rockwell's Connected Components Accelerator Toolkit (CCAT for short) is designed around "component" level devices. However, this "Accelerator Toolkit" is designed for the Micro800 and Connected Components Workbench, where as the "Building Blocks" are designed around the MicroLogix and RSLogix. Initially, when you download CCAT you get the following building …
---
December 13, 2013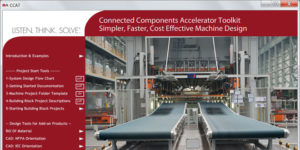 On November 25th, Rockwell released a new YouTube video promoting it's "Micro800 Solution for Intermittent VFFS" (Vertical Form, Fill and Seal.) For those of you who haven't seen it yet, I'll include it below: While the video does a good job explaining the unique "touch probe" feature of the Micro850, it unfortunately …
---
November 29, 2013

---
I hope the above article listing all our articles, podcasts, and videos about the Micro 800 helpful.
If you have a comment, question, or suggestion, please feel free to leave them with us by filling out the "post a comment or question" link below.
Until next time, Peace ✌️ 
Shawn M Tierney
Technology Enthusiast & Content Creator
Have a question? Join my community of automation professionals and take part in the discussion! You'll also find my PLC, HMI, and SCADA courses at TheAutomationSchool.com.
Latest posts by Shawn Tierney
(see all)