---
The PanelView Plus 7 was on public display at Automation Fair this year, and here's what I found out about it:
---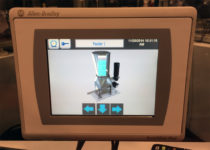 1) The PanelView Plus 7 Standard being released first
The plastic bezel, standard version of the PVPlus 7 is being released first, with the higher end, aluminum bezel, performance model coming at a future date.
---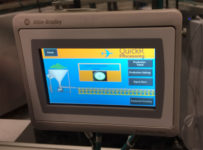 2) The initial release will only include the 4″ to 10″ displays.
Only the 4″ to 10″ versions of the PVPlus 7 Standard will be in the first release, but it was not clear if this included all five models: 4″ Wide, 6″, 7″, 9″ wide, and 10″.
If I had to guess, I would say only the 4″ wide, 7″ and 10″ will be initially available.
3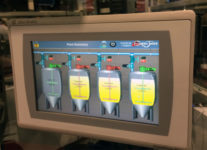 ) The PanelView Plus 7 Standard will have the same price point and limitations of the PanelView Plus 6 Compact
A very important fact to know is while the PanelView Plus 7 Standard will have higher resolutions than the PVPlus 6 Compact, it will still have the same limitations.
From what I heard, this means connectivity to one PLC, 25 graphic displays, and 200 alarms. But, I'll want to confirm these limits when the manuals are re-released.
---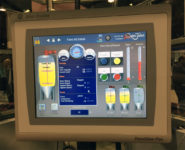 4) The PanelView Plus 7 is natively supported in ViewStudio 8.0, sort of?
There seems to be some confusion on this point, as the initial documentation and some Automation Fair attendees were told the PVPlus 7 is supported in ViewStudio 7.
If you're a ViewStudio owner, it's pretty obvious when you create a new project in ViewStudio 7 there are no PVPlus 7 models to choose from.
That said, I believe what we'll find is that the PVPlus 7 was designed to support .MER files back to version 3.2. However, to be able to choose a PVPlus 7 when creating a new project you'll need ViewStudio 8.
But what's unclear is how ViewStudio 8 will be able to implement the new limitations of the PVPlus 7? When ViewStudio 8 was released the PVPlus 7 didn't have the limitations implemented in this rerelease.
---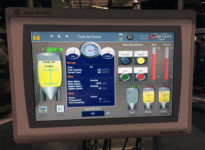 5) Rockwell is now taking orders with shipments expected to begin in January 2015.
Finally, at the Fair we were told by Rockwell representatives that order entry for the PanelView Plus 7 was open, and that they expected shipments to begin in January 2015.
---
That's all I learned about the PanelView Plus 7 at Automation Fair, but we should know more very soon when the updated documentation is re-released on Rockwell's literature library.
Until then, if you have any comments, questions, or corrections, please share them with us by filling out the "post a comment or question" link below.
Until next time, Peace ✌️ 
Shawn M Tierney
Technology Enthusiast & Content Creator
Have a question? Join my community of automation professionals and take part in the discussion! You'll also find my PLC, HMI, and SCADA courses at TheAutomationSchool.com.