Description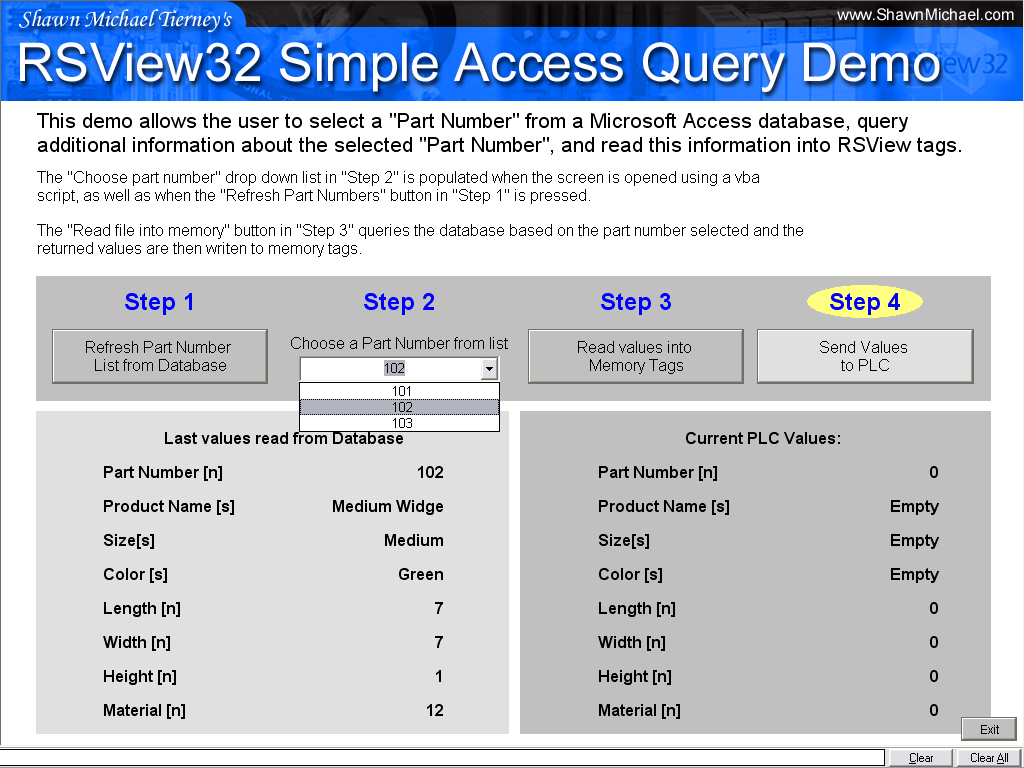 This demo addresses two questions:
First, how can you populate a list box in RSView with a list of part numbers from an Access database.
Second, how you can retrieve additional information about a particular part from an Access database when only the part number is known.
This download may be purchased individually, or received as a reward for supporting our blog and channel at Patreon.com/Automation.
Note: While there are no refunds for this item, if you have any issues downloading it after purchase please contact us here.
Requirements:
RSView32 Version: 6.40.03
Additional Requirements: 1024×768 recommended
I/O Size: 0
File Size: 375KB
Uploaded on: 06/14/03
Developed By: Shawn Michael Tierney
Note: This file is also part of the RSView32 Project and Library Bundle