Description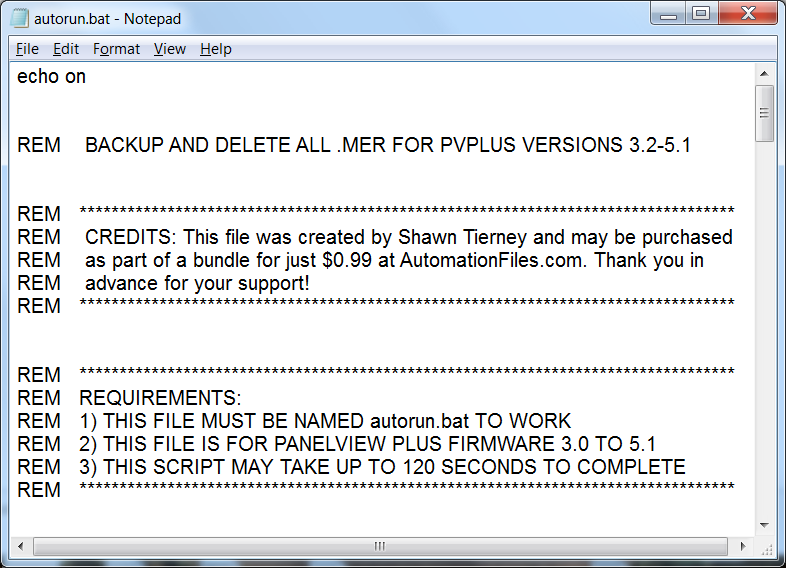 This is a bundle of four PanelView Plus scripts which will automatically copy your .MER projects to, or remove them from, your PanelView Plus.
UPDATE 05/09/18: A fifth script to copy a new ssfloat.bmp to the PanelView Plus has been added.
This download may be purchased individually, or received as a reward for supporting our blog and channel at Patreon.com/Automation.
Note: While there are no refunds for this item, if you have any issues downloading it after purchase please contact us here.
To use these scripts, all you have to do is put one of the scripts in the root folder of a supported USB Flash drive and plug it into your PVPlus and the script does everything else.
Every line of these scripts have also been fully commented to help users understand how they work.
Two scripts work with PanelView Plus versions 3.2 and 5.1.
The other two scripts work with PanelView Plus 6 and 7 models.
New: Want to replace the screen saver graphic on your PVPlus? Save your 80px x 80px .BMP graphic to the root folder of your USB stick and use our new script to copy it to the PVPlus replacing the AB logo.