Description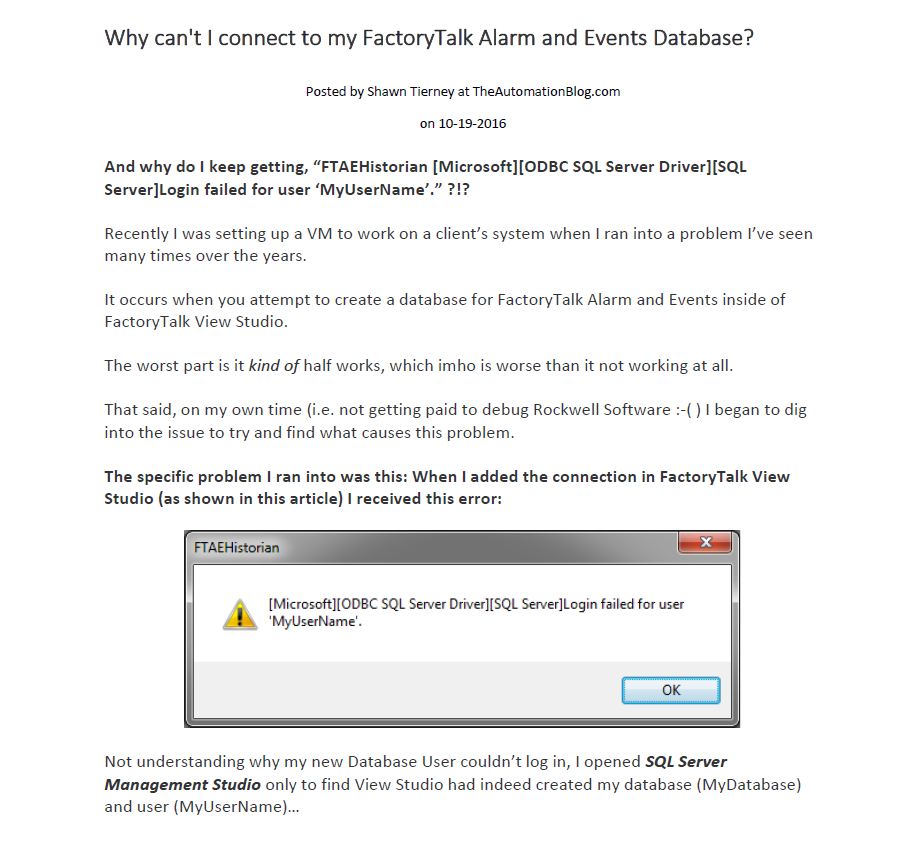 This is an "ad free" PDF of The Automation Blog article, "Why can't I connect to my FactoryTalk Alarm and Events Database" which can be viewed for free at TheAutomationBlog.com.
It may be purchased individually, or received as a reward for supporting our blog and channel at Patreon.com/Automation.
Note: While there are no refunds for this item, if you have any issues downloading it after purchase please contact us here.
Article Details:
File Name: TAB Why can't I connect to my FactoryTalk Alarm and Events Database
File Type: ZIP containing PDF Document
Created By: Shawn Tierney
Article Pages: 3
Other requirements: None