You've been asked to put together a bill of materials for a control system based on Rockwell's ControlLogix architecture, and after spending some time on the Rockwell website you might feel like your drinking from a firehose.
Rest assured, you are not alone.
Since before the first web browser was invented (BBS FTW!) I've had the pleasure of helping folks just like you navigate binders full of technical manuals (well, these days it's more like search results full of information,) and today I'll share with you what I think is absolutely the best way to select all the components needed for a complete ControlLogix system.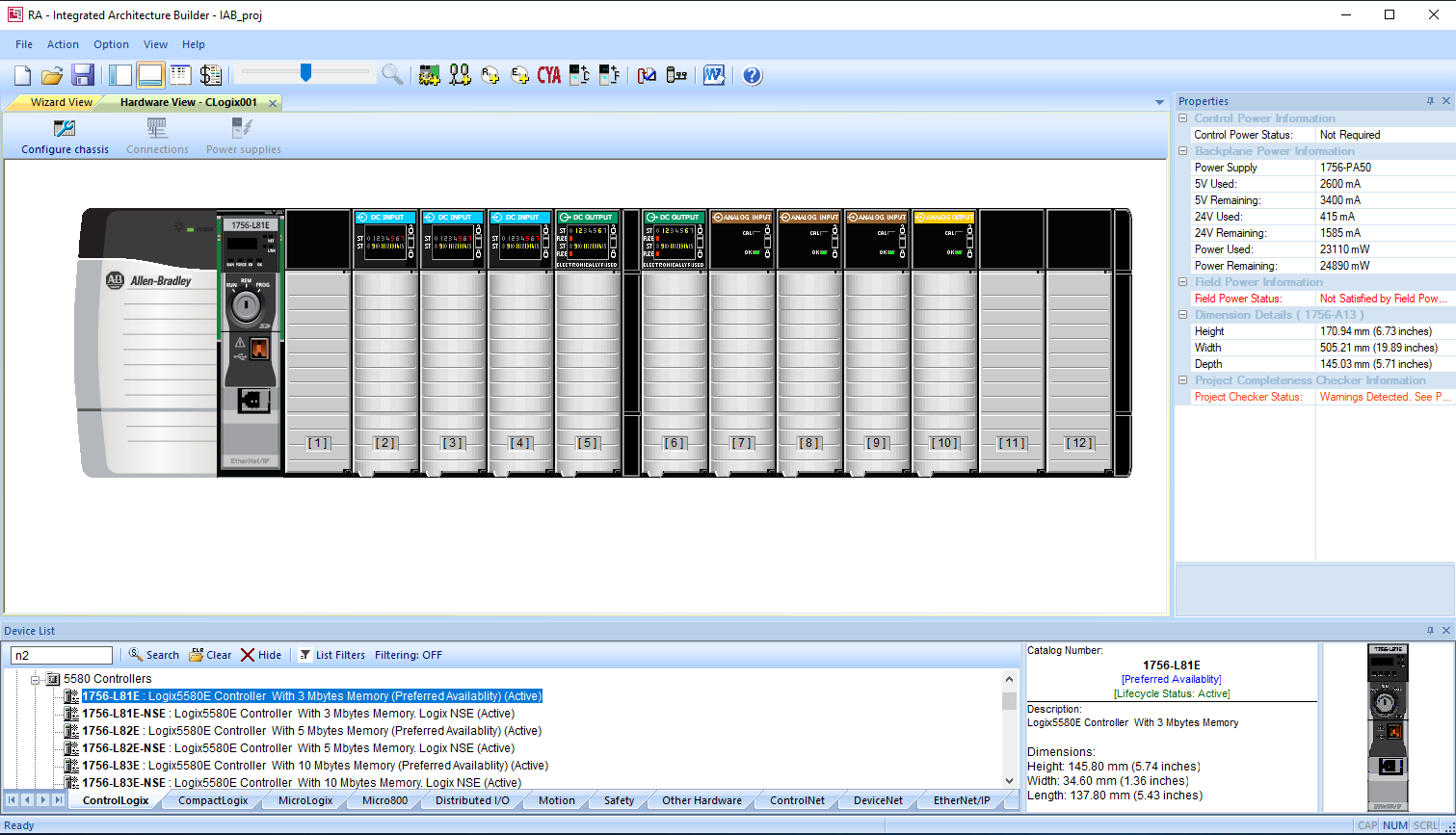 Now you can still do things the "retro" way, like back before CD-ROMs "Data Discs" came out, and read through a handful of Data Sheets and Manuals while taking copious notes.
For those who prefer that method, below I'll link to several of the documents that will help you with this process:
But for the same reason most of us now rent movies online versus searching for the nearest physical Redbox vending machine (or last Blockbuster,) there's a much faster way to build a ControlLogix BOM while also insuring you don't forget any required accessories, or exceed your selected controller's capacity.
It's by using Rockwell's free PC app known as Integrated Architecture Builder, or IAB.
To get a copy of IAB for your Windows PC, you could either take on the gauntlet that is Rockwell's Website, or just use the quick link below which will download Rockwell's Product Selection Toolbox:
Note: If the above link stops working please leave a comment to let me know. Just the fact that is still working after so many years makes it's more likely to stop working sooner rather than later…

Once you install and and run IAB, you'll be presented with the following screen:

As a new user, you'll want to select "Create New Project," after which you'll be presented with this screen: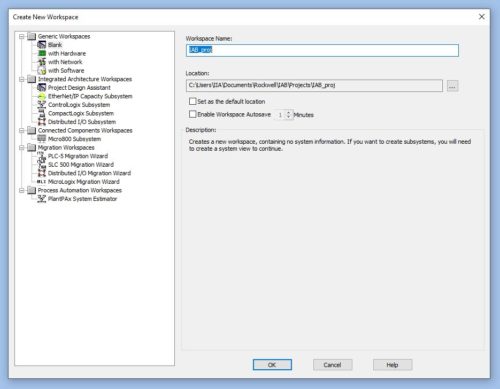 At this point you'll see a list of options, including many helpful wizards, but for now I'll walk you through the simplest option, the "Blank Workspace" option shown above.
Once your new project loads, select then "Add New Hardware" menu item found under "Action" menu: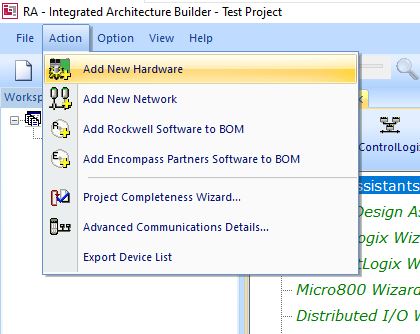 In the next window you'll now want to select the hardware you'd like to build a system for. In this example I chose the ControlLogix which a chassis size of 13:
At this point you'll have an empty chassis, to which you can add a Controller and other Modules to by selecting them from the list in the lower Window:

In the next image you'll see I've filled my Chassis with Modules, and on the right is listed a summary of the chassis power used and remaining.

Prior to IAB, users would need to look up each module's current draw in the documentation, write them all down, and then add them up to see if the total was less than what the selected power supply could output.
Another way to see the backplane current draw (and how you can change the selected power supply) is to right click on the default power supply and choose "Configure Chassis":

Now that I'm finished with the main chassis, the next step would typically be to add my controller to an Ethernet network so I could then add some Distributed I/O, HMIs, and VFDs:

But for this article I'll forgo adding the network devices and go right to generating my bill of materials by clicking on the dollar sign icon on the toolbar:

After a few moments and a couple of prompts, I get a nicely laid out BOM with "list" prices which I can now save to Excel.

One thing to note in the above BOM is that the software added the default terminal blocks for the I/O modules (which are sold separately,) saving me a trip to the selection guide to look up the correct part numbers.
Now if you need to know how to actually setup, program, and troubleshoot Rockwell's ControlLogix using RSLogix 5000 or Studio 5000, that's something I cover in great detail in my ControlLogix course, PAC Basics.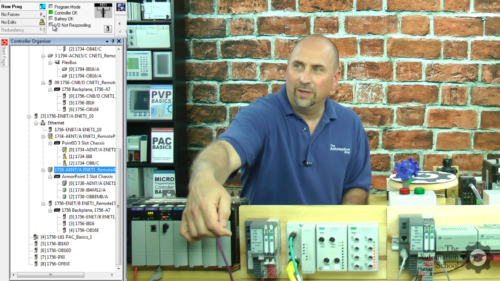 And for a limited time, anyone who enrolls in my

PAC Basics Extended Edition

will also get a free copy of my next course,
ULTIMATE Logix™

as well as a lifetime copy of every YouTube video I've ever done on the ControlLogix Programmable Controller.
If you have any questions about those courses, please don't hesitate to contact me here.
And if you have other questions, I invite you to sign-up for my new community at Automation.Locals.com.
Until next time my friends, Peace!
Until next time, Peace ✌️ 
Shawn M Tierney
Technology Enthusiast & Content Creator
Have a question? Join my community of automation professionals and take part in the discussion! You'll also find my PLC, HMI, and SCADA courses at TheAutomationSchool.com.
Latest posts by Shawn Tierney
(see all)