Providence Beer Demo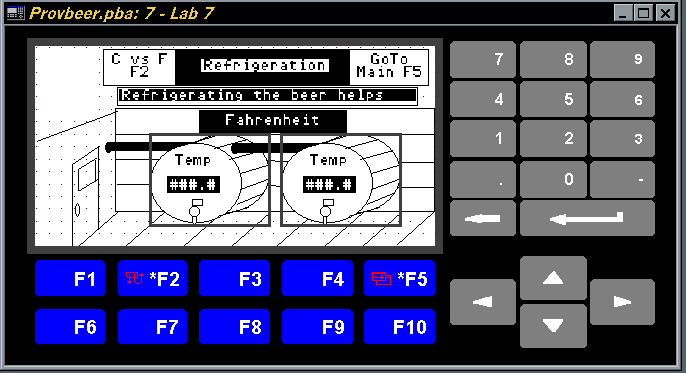 I created this "Providence Beer"  PanelView application back in 1996 for a newly created one day PanelView class I was planning to teach at All-Phase Electric Supply. The initial class went well, but to move the class along at a faster pace, future classes used a simplified version of the project.
This demo application is an very simple example of how a PLC can be used with a PanelView to modify, select, and run recipes.
While a standard feature today, back in 1996 it took quit a bit of ladder logic and PanelView design to get recipe functionality to work.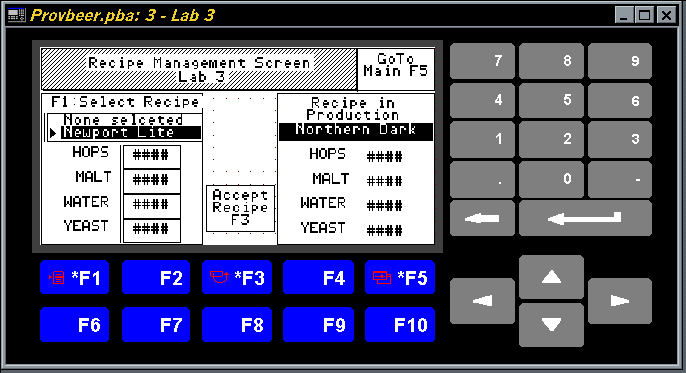 NOTE: You can find the accompanying SLC-500 program HERE.
Requirements:
PanelBuilder32 Version: 3.70
Additional Requirements: None
File Size: 11.5 kb
Uploaded on: 10/11/02
Developed By: Shawn Michael Tierney
Download Link: PanelBuilder32 Providence Beer Demo
Until next time, Peace ✌️ 
Shawn M Tierney
Technology Enthusiast & Content Creator
Have a question? Join my community of automation professionals and take part in the discussion! You'll also find my PLC, HMI, and SCADA courses at TheAutomationSchool.com.
If you found this content helpful, consider buying me a coffee here.
Latest posts by Shawn Tierney
(see all)
December 5 News: 50kg Robot, Ex Tablet, IOLink, Ethernet-APL, MQTT QOS, Logix/View Docs & more (N150)

- December 5, 2023

November 30 News: TIA Portal v19, Productivity Suite 4.1, Industrial Strip Light, OPC Pub/Sub & more (N149)

- November 30, 2023

MOXA's New Industrial Computers (P181)

- November 29, 2023
Note: This article was previously posted on the author's original websites, www.ShawnMichael.com and www.ShawnMTierney.com