---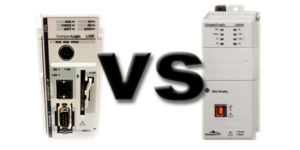 Last week we took a look at the L32E versus the L33ER and found the later supported many more remote analog modules as well as HMI's.
In today's article we'll take a look at five things you should consider before deciding on migrating from the 1769-L32E or 1769-L35E to the 1769-L33ER or 1769-L36ERM.
---
Five questions to ask before migrating from the L32E or L35E to the 5370 series L3xER CompactLogix:
1) Do you need a serial port?
The DB9 serial port built into the L32E/L35E supports ASCII, DH-485 and four variants of DF1.
The L33ER/L36ERM doesn't come with a serial port, but instead has with a USB port for programming and updating firmware.
While there are advantages to the newer model's USB port, if you need a DB9 serial port the cleanest option may be stay with the L32E/L35E.
2) Have you standardized on a pre-v20 version of RSLogix 5000?
The 1769-L32E and 1769-L35E series B support versions 16, 17, 19 and 20 of RSLogix 5000.
So, if you standardized on 16, 17, or 19 the L32E and L35E are supported.
The L3xER models only support version 20 and up, so if you can't or won't install version 20 you wouldn't want to use the new 5370 CompactLogix.
 3) Do you need a physical Program/Run keyswitch?
Like all CompactLogix before it, the 1769-L32E and L35E has a physical keyswitch, and conveniently it users the same key as the SLC-5/03, 4 and 5.
The 5370 line of CompactLogix on the other hand uses a small toggle switch, so there's no key required to take the controller from Run to Program.
4) Have you standardized on CompactFlash?
If all the products in your system currently use CompactFlash memory cards, then the L32E and L35E fit right in.
The L3xER comes with and uses an SD card. So while you can't use CompactFlash with the L33ER and L36ERM, a new memory card is included with each processor.
5) Do you require installed base and spare parts commonality?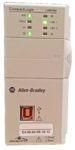 If you already have several L32E/L35E processors in your facility, and already have spares of these processors in your store room, it may make sense to continue using them for the next few years to maintain commonality of your installed base and store room spares.
However, if you're not required to have a physical Run keyswitch, or a D9 serial port, or CompactFlash memory, and you can use v20 of RSLogix 5000 in your facility, then moving to the new 5370 CompactLogix is definitely an option worth considering.
Final thoughts
While at some point in the future the L32E and L35E will stop being manufactured, currently Rockwell has not announced an end of life date for either processor.
In fact, last summer (2014) Rockwell went through the process of making the L32E and L35E RoHS compliant.
That said, we must also consider the fact that the 1769-L32E and 1769-L35E are both listed as "Active Mature" on ab.com/silver, since the 5370 CompactLogix 1769-L3xER models are the newer "Active" products in this line.
---
I hope you've found the above information about things you should consider before migrating from the L3xE  to the L3xER series helpful.
If you have any comments, questions, corrections or suggestions, please feel free to share them with us by submitting the "post a comment or question" link below.
Until next time, Peace ✌️ 
Shawn M Tierney
Technology Enthusiast & Content Creator
Have a question? Join my community of automation professionals and take part in the discussion! You'll also find my PLC, HMI, and SCADA courses at TheAutomationSchool.com.
Latest posts by Shawn Tierney
(see all)