So you, or someone you know, wants to learn how to use Allen-Bradley programmable controllers?
Well you're in luck! In today's article I'll cover everything you need to know to get started.
---
1) What is the best A-B PLC to start learning with?
The most important factor in choosing which A-B PLC you're going to learn on is, how much of what you learn is going to be relevant to the other A-B programmable controllers?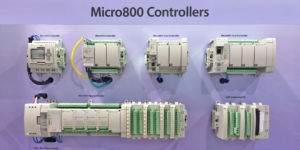 For instance, while the Micro800 line is one of the newest in Rockwell's portfolio, and is definitely the least expensive, it's also the least like any of the other A-B PLCs.
For this reason alone, if you want to learn how to use Allen-Bradley's other PLCs, the Micro800 is not the best choice.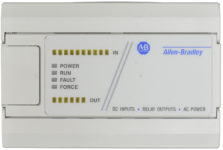 The MicroLogix 1000 on the other hand programs with software nearly identical to what is used with the SLC-500 and PLC-5 families.
In fact, the MicroLogix line is so similar to the SLC-500 that you can program all MicroLogix PLC's with the SLC-500 programming software.
And when you're ready to move into the world of ComapctLogix and ControlLogix, you'll be happy to know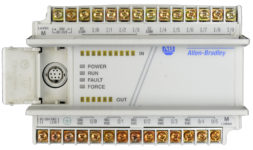 that most of the Ladder Logix instructions are identical to the ones used in the MicroLogix, something which definitely can't be said about the Micro800.
To find out more about why the MicroLogix 1000 is my recommendation for beginners, check out my previous article, Beginner's PLC, or The Automation Podcast on the same topic, Beginner's PLC Podcast.
2) Keeping it affordable…
Price is an important factor, as most people learning PLCs are doing so on a limited budget.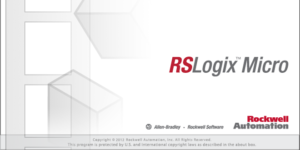 And while the MicroLogix 1000 isn't the least expensive micro on the market, the smaller models do start at only $150.
Aside from an affordable price, the MicroLogix 1000 also has two other big advantages:
First, the programming software can be downloaded absolutely free! This means you can begin learning now without even spending a penny.
For information on how and where you can get a free copy of the RSLogix software, check out my previous article on the subject, How to get free MicroLogix 1000 Programming Software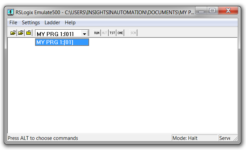 Second, even if you don't have the money to buy a physical MicroLogix 1000 right now, you can still practice running your programs with Rockwell's free A-B PLC emulator, RSEmulate 500.
This means without even spending a dime you can be programming and running your very own Allen-Bradley PLC programs all for free!
If you'd like to know how and where to get a free cop of the emulation software, check out my previous article, How to get a free copy of RSEmulate 500.
And if you'd like to know more about learning to use programmable controllers, check out my previous article on the subject, Getting Started with Programmable Controllers, which includes additional information on low cost programming cables, push buttons, and pilot lights for use in your very own PLC projects.
3) The basics, step-by-step
So you now know which A-B PLC is both inexpensive and still program like most other Allen-Bradley programmable controllers.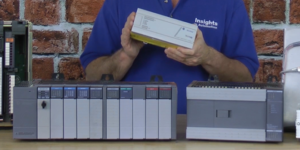 You also now know that this PLC, the MicroLogix 1000, has free programming and emulation software available right from Rockwell Automation.
But what you might not know is yours truly has recorded a four hour training video that will show you everything you need to get started.
That's right, in 2014 I successfully completed a Kickstarter campaign to create an affordable step-by-step video guide on how to get started programming A-B PLC's.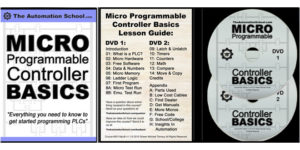 Now my video course wasn't filmed in Hollywood, and there's no famous actors or expensive special effects.
It's just me, and my twenty five years of experience helping people learn to program PLCs.
If you'd like to learn more about my video course, or order a copy for yourself (or a friend,) you can find all the details at PLC Basics.
Until next time, Peace ✌️ 
Shawn M Tierney
Technology Enthusiast & Content Creator
Have a question? Join my community of automation professionals and take part in the discussion! You'll also find my PLC, HMI, and SCADA courses at TheAutomationSchool.com.
Latest posts by Shawn Tierney
(see all)