Today I'm happy to announce that my new ControlLogix training course, PAC Basics, is now available to take online at TheAutomationSchool.com.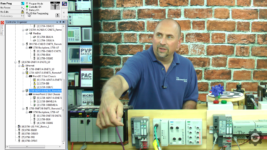 This new edition of the course is much enhanced over the previously available "on-demand" Vimeo version in several ways.
The first and most obvious is that each and every lesson of the course now has it's very own "discussion area" in which students can submit questions directly to the instructor.
Next, this version of the course also contains several quizzes that allow students to test their knowledge of key concepts before moving on to the next section.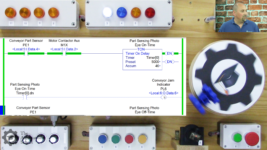 And because each lesson and quiz must be completed before the student is able to progress, when they complete all the lessons and pass all the quizzes they are awarded a personalized completion certificate which they can save and print.
In addition to the above new features, students also gain access to a private "Student Only" forum where they can discuss related topics with other students.
Now with all of the above enhancements to the course, I didn't want to leave out existing customers who had previously purchased the "on-demand" Vimeo version.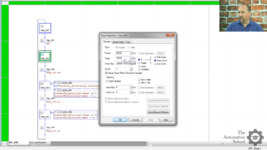 So with that in mind, I'm offering a free copy of PAC Basics on TheAutomationSchool.com to anyone who has already purchased the on-demand course on Vimeo.com.
To redeem this free upgrade, all those customers have to do is send me "proof of purchase" as described in the new bonus video just added to the "on-demand" version of the course on Vimeo.com
Do you know anyone who needs to learn the ControlLogix?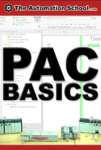 If you know anyone who needs to learn how to confidently setup, use, and program Allen-Bradley ControlLogix programmable controllers, but doesn't have a week to spare and thousands to spend on a factory course, please let them know that right now PAC Basics on TheAutomationSchool.com is on sale for just $99.99.
Sincerely,
Shawn Tierney
Automation Instructor and Blogger

Enjoy the benifits of membership! Insider news, rewards, & more: Patreon.com/automation
If you enjoyed my article, you may like my courses at TheAutomationSchool.com
Have a question on this topic? Click here to scroll down to the comment link
Have a news tip? Share it with us here
Shawn began sharing automation news and know-how online in 1996 when he launched his first BBS. Then in 1999 he moved to the internet launching ShawnMichael.com, which he later renamed ShawnMTierney.com. In 2013 he moved his automation efforts to a new website, TheAutomationBlog.com, which has since become the most popular independent industrial automation blog on the web.
Latest posts by Shawn Tierney (see all)
Click HERE to scroll down to view or leave comments