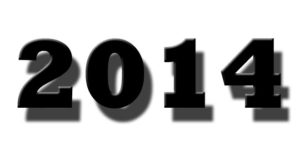 Just a quick post to announce some planned changes coming to the network of "Insights in Automation" websites in 2014.
Update: You can listen to our plans for 2014 in the companion podcast HERE.
First. we plan on continuing to update InsightsInAutomation.com with links to the new content being posted on The Automation Blog, The Automation Minute, and The Automation Podcast.
However, we're moving away from separate weekly roll-ups for each site. Instead, we plan to post short weekday updates for all sites combined, followed by a full weeks roll-up on the weekend (similar to yesterday's "This Week's Insights" article.)
We don't expect this change to affect visitors coming to the site(s) by means of internet search's. However, we do think it will greatly help our daily readers who will soon be able to visit a single site, "www.InsightsInAutomation.com" to find the link to that weekday's post.
We're hoping this change will result in a better experience all around, but if you have any comments, questions, or suggestions please don't hesitate to leave them by either using the "post a comment or question" link below, or by sending them to us by using the contact form available from the "contact" link at the top of the site.
Until next time, Peace ✌️ 
Shawn M Tierney
Technology Enthusiast & Content Creator
Have a question? Join my community of automation professionals and take part in the discussion! You'll also find my PLC, HMI, and SCADA courses at TheAutomationSchool.com.
Latest posts by Shawn Tierney
(see all)