If you are using Rockwell control systems as a platform across your facility or if you have integrated systems between other vendors along with any Rockwell products, you may have found the need to cross multiple networks to gain communications between different systems that need to communicate with one another or you may need to access a controller across multiple networks.
Understanding how to bridge across networks using RSLinx is a valuable tool to have in your bag if the need arises.
I have found it useful in many instances dealing with system integration between vendors, bridging from one EtherNet network to another EtherNet network as well as bridging to a DLR (Device Level Ring) network.
A chassis like this one can be used to bridge different types of networks: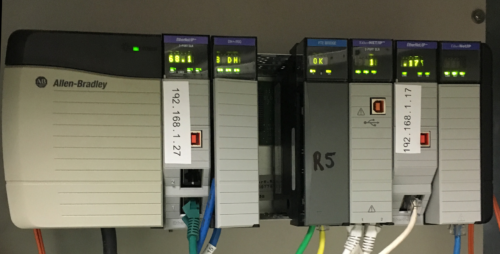 In the following illustration, the EN2TR module in slot 4 does not see any other networks or modules available as they are in a DLR configuration.

In order to "bridge" to the DLR network, you must manually configure the EtherNet addresses for the additional network. Right-Click on the module and Select "Properties"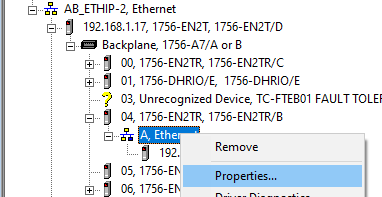 Manually select the IP addresses of the network devices that you need to have access to. Then Click the "Add" button and "Apply" Buttons. Select "OK" to close the window.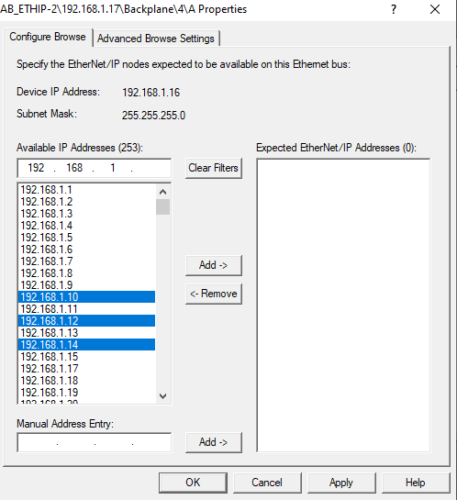 You can now see the added modules in your RSLinx browser: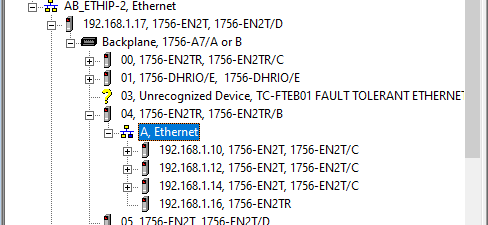 Other Considerations:
Manually added addresses are not backed up when using the "RSLinx Backup and Restore Utility". If you restore an RSLinx Project, you will have to manually reconfigure the bridged or routed devices.
Conclusion
This tool is very versatile, so there is no exact architecture for its use. If you are new to Rockwell products, you may never have needed or used it before now and you will find it beneficial down the road.
I used ControlLogix for many years without knowing it, however, there came a day when dealing with multiple integrated systems, that I needed to use it. I hope it helps you as well.
Written by Brandon Cooper
Senior Controls Engineer and Freelance Writer
Have a question? Join our community of pros to take part in the discussion! You'll also find all of our automation courses at TheAutomationSchool.com.
Sponsor and Advertise: Get your product or service in front of our 75K followers while also supporting independent automation journalism by sponsoring or advertising with us! Learn more in our Media Guide here, or contact us using this form.
Latest posts by Brandon Cooper
(see all)