In my final post about Automation Fair 2013, I'll include pictures of other products and booths which caught my eye at this years event.
Ethernet/IP had a big presence at this years show, as in previous years. But the EIP booth that caught my eye (shown below) touted the breath and depth of Ethernet/IP's adoption by industry.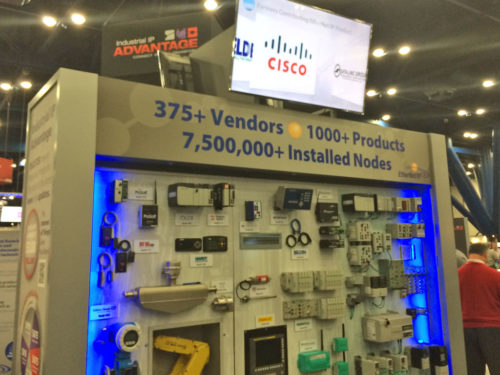 Molex had a large booth close to the entrance of the Fair, and they were showing off an impressive number of communications modules: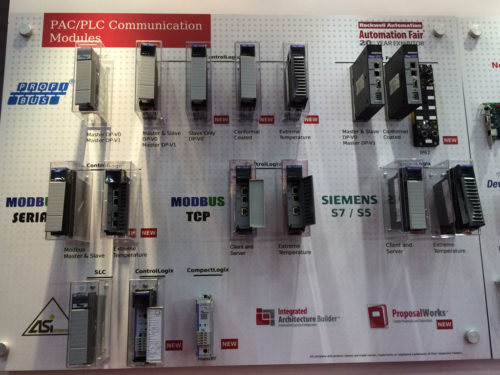 PlantPAx has been gaining momentum of late, and I thought they had a well made booth: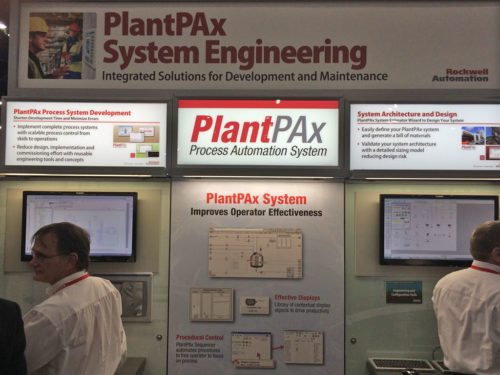 Micro850 on DeviceNet? According to the Rockwell representative, its as easy as 1-2-3 with no RSNetworx or mapping required.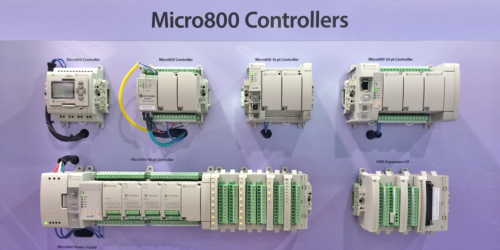 It looks like a Micro830, but don't be fooled. This isn't a new Safety PLC, but rather a new Programmable Safety Relay: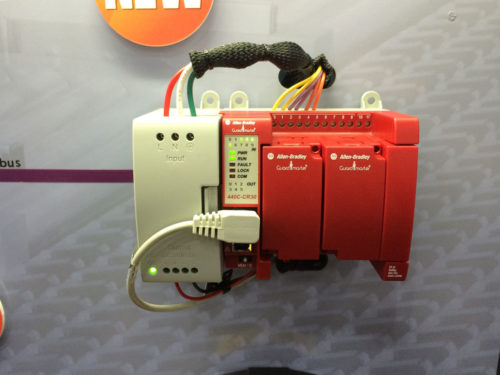 Well, that's it for my Automation Fair 2013 coverage. If you have any question on the above products, or on Automation Fair itself, please click on the "post a comment or question" link below, or contact me directly using the "contact" link in the site's top menu.
Sincerely,
Shawn Tierney
Automation Instructor and Blogger

Enjoy the benifits of membership! Insider news, rewards, & more: Patreon.com/automation
If you enjoyed my article, you may like my courses at TheAutomationSchool.com
Have a question on this topic? Click here to scroll down to the comment link
Have a news tip? Share it with us here
Shawn began sharing automation news and know-how online in 1996 when he launched his first BBS. Then in 1999 he moved to the internet launching ShawnMichael.com, which he later renamed ShawnMTierney.com. In 2013 he moved his automation efforts to a new website, TheAutomationBlog.com, which has since become the most popular independent industrial automation blog on the web.
Latest posts by Shawn Tierney (see all)
Click HERE to scroll down to view or leave comments